Dame Tessa Jowell has announced that she is to retire from Parliament after the next election. Speaking to her local constituent party, the MP, who has served in the Commons for more than 25 years, said she would not seek re-election after 2015.
Jowell, a former Minister who served in the cabinets of Blair and Brown, was instrumental in bringing the 2012 Olympics to London as Culture Secretary; the 66-year-old stepped down from the shadow cabinet and the end of the Games during which she had served as shadow Olympics Minister.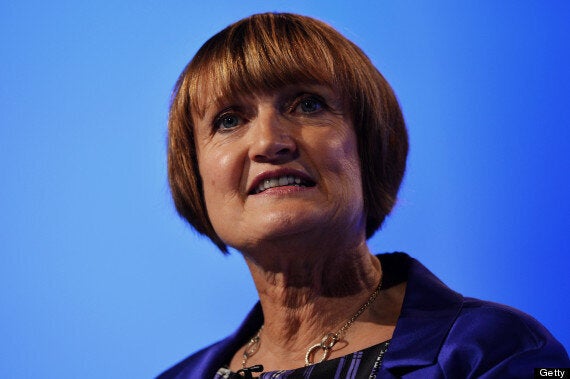 Jowell has served in the Commons for more than a quarter of a century
More from the Press Association:
The Dulwich and West Norwood MP was first elected to represent the south London area in 1992, said in a latter to her constituency party stepping down was "the hardest decision I have ever taken" but that it was time to "give somebody else the chance to take the next steps forward".
Blair said that, as well as being an able and determined politician, she was "kind, decent and loyal in a way I have seldom seen in politics" and had a "rare integrity". There were also tributes from British Olympic Association chairman Lord Sebastian Coe, who said she was the "political driving force" behind the 2012 bid and "an inseparable part of their ultimate success".
As a minister she also set up the Sure Start children's centre programme and was made a Dame last year for services to both politics and charity. Labour leader Ed Miliband - whom Dame Tessa informed of her decision last week - said that, while the Olympics would be her "greatest legacy", she was a "unique politician" of warmth, spirit, loyalty and generosity.
"You have set a very high bar for whoever is chosen by the local party to succeed you and fight for the seat at the general election," he told her in a letter.
In her letter explaining her decision, Dame Tessa, 66, said it had been an "extraordinary privilege" to serve in government throughout the whole of Labour's three terms in office from 1997. It was rare, she said, to be able to see a major piece of government policy - the 2012 Games - through from start to finish.
"I know that you share with me a belief in the extraordinary responsibility of representation, the power of politics, the decency of politics and its capacity to make known, and put to use, the best of human nature," she told local activists.
An ardent Blairite who backed David Miliband for the party leadership in 2010, she said his brother would be a "great prime minister".
The Opposition leader paid tribute to her role in winning over a sceptical Mr Blair to the virtues of bidding for the Games. "You are a unique politician. Passionate about the people you represent, deeply loyal to your party, generous to all you meet, from whatever walk of life, with a warmth and a spirit that anyone who has met you will immediately recognise," he wrote.
"Your willingness to think creatively and your perseverance played a key role in improving the lives of millions of children by introducing affordable childcare and Sure Start. And you can be rightly proud of your role in the New Deal to get the long-term unemployed into jobs. However, your greatest legacy is bringing the Olympics to Britain. Every great moment in a nation's cultural or sporting life needs people who see the possibilities and dare to dream. That was you.
"It was your vision, ambition and imagination which won over Tony Blair and laid the ground, first for our winning bid, and then for the creation of a truly remarkable team that delivered the most ambitious project this country has delivered.
"Your legacy is enormous. The Olympics would not have been possible without your determination and dedication, both in championing the bid and playing a major role in delivering the Games. For this, we owe you a huge debt of gratitude."
Blair said: 'Tessa Jowell is a very unusual type in the often brutal world of politics. "She is immensely able, tough-minded and determined. But at the same time and with the same people, she is kind, decent and loyal in a way I have seldom seen in politics. I always knew I could rely on her and trust her 100%. But I also knew she would never hesitate to tell me what she thought was right and true. That gave and gives her a rare integrity.
"She represents all that is best in Labour and is a great advocate for Britain. I have no doubt that she will continue to do great things in the service of both."
Among others paying tribute was Tate gallery director Sir Nicholas Serota, who said she "showed enormous commitment to the arts". Appointed a health minister in Mr Blair's first government line-up, Dame Tessa then moved to education before succeeding Chris Smith as culture secretary after the 2001 general election - going on to introduce the BBC Trust.
While she lost the Cabinet role when Gordon Brown took over, she retained responsibility for the Olympics and the capital and continued to attend Cabinet - finding herself back at the top table as Cabinet Office minister in the 2009 reshuffle.
Related