Feminists may have a touchy relationship with women-only calendars, but here at HuffPost UK Lifestyle, we've always had a soft spot for Pirelli calendars.
You can't buy them, so the premise of being concerned about men slobbering over pictures of semi-nudes en masse is somewhat softened. And very often they feature simply beautiful shots of strong, deeply sensual women that we love looking at, with a good pedigree of models; Helena Christensen and Alek Wek have both participated in them.
What we love about the 2014 edition, is that it is actually a previously unpublished calendar shot by the late Helmut Newton, who passed away in 2004. It was meant to be released in 1986 but Newton had to step down due to "personal problems".
The initial shots taken by Newton were taken at the Grand Prix in Monte Carlo, where the photographer lived. The next location was Chianti, Tuscany - well before Brits bought holiday homes by the dozen in that part of Italy. The rolling hills, trees set against the landscape and farmhouses all feature.
The calendar features 12 black and white photographs and 29 backstage shots. What is most refreshing is that these women look utterly sexy with clothes on, which makes today's less-is-more brand of sexiness look all the more silly.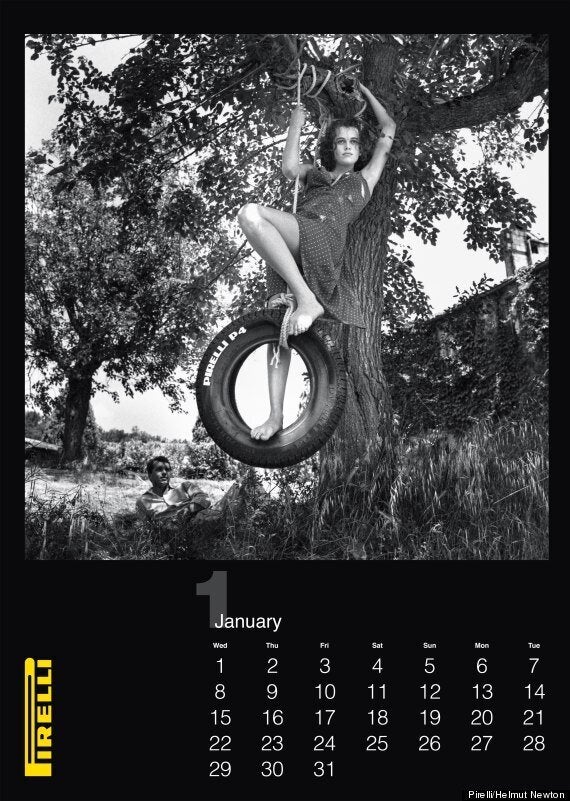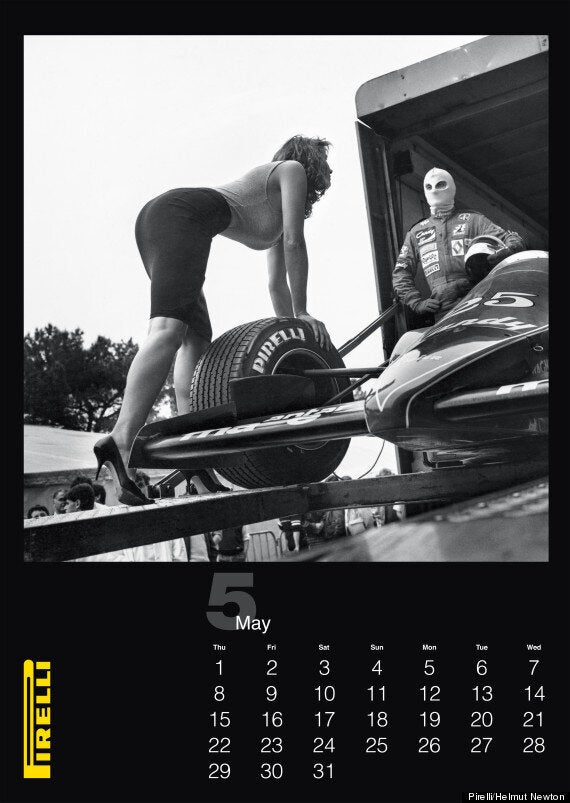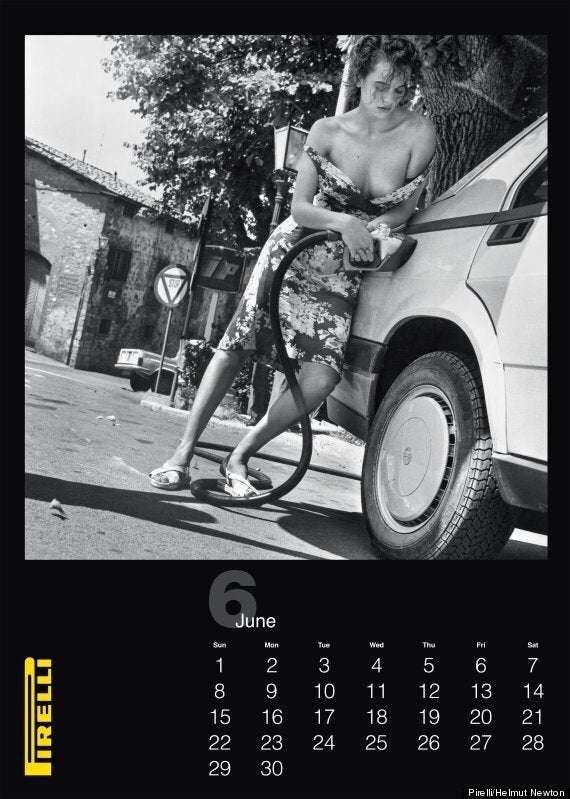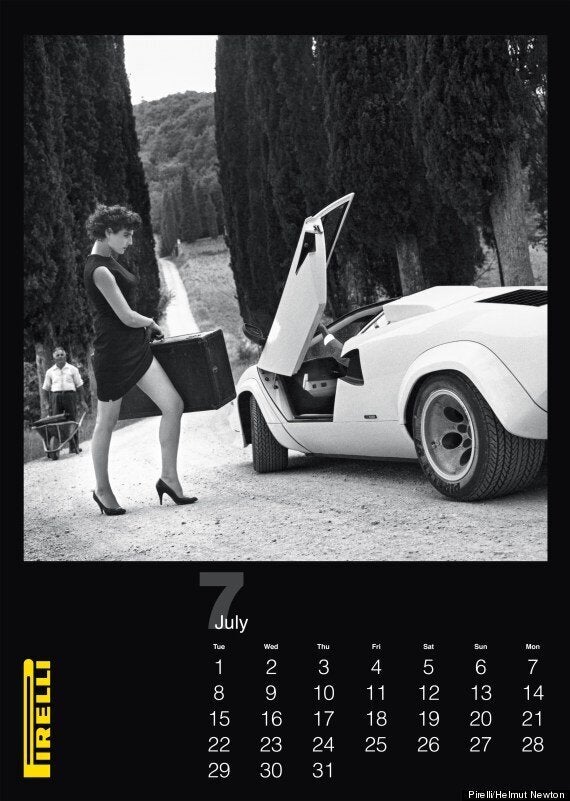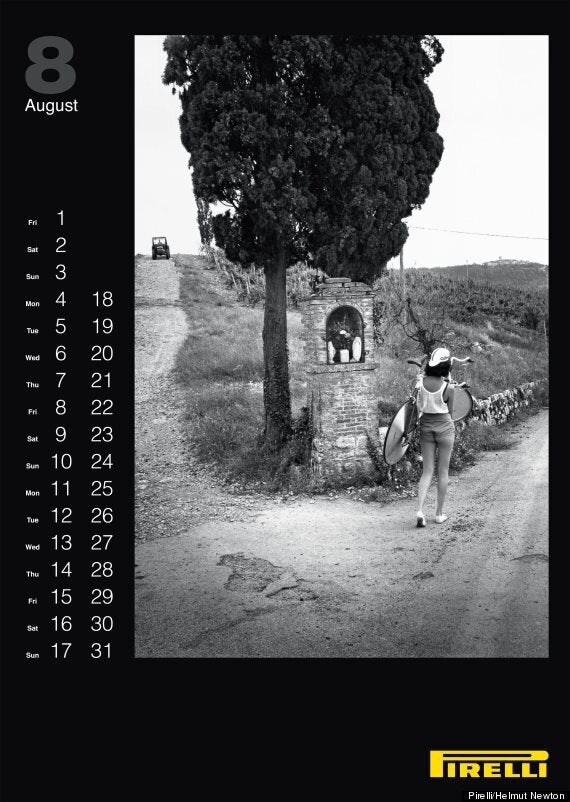 Get a look at last year's calendar: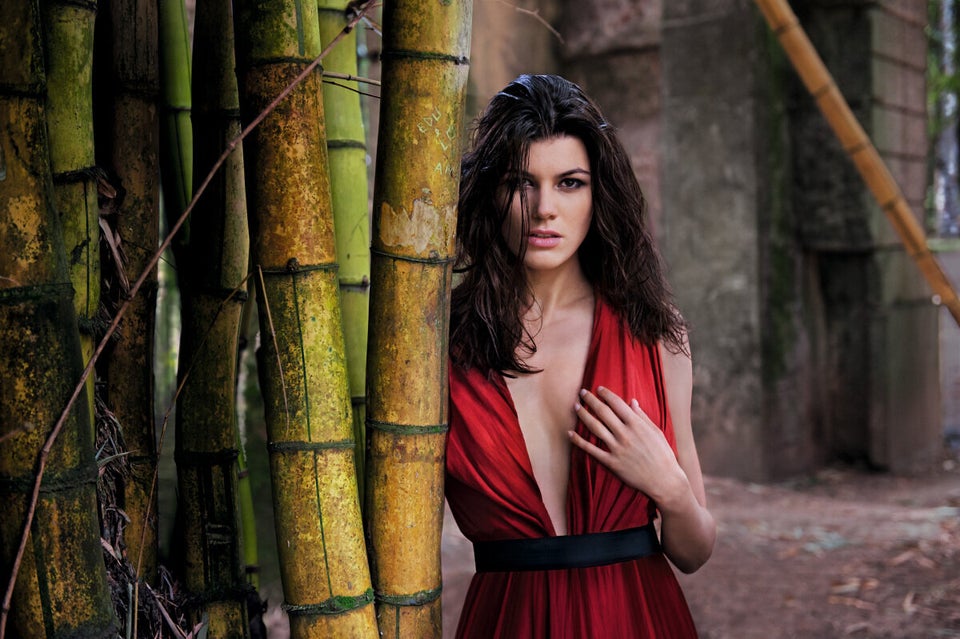 2013 Pirelli Calendar