Dominic Grieve is under fire after saying politicians need to "wake up" to the issue of corruption in some minority communities.
The Attorney General told the Daily Telegraph ethnic corruption was not restricted to "any one community" but he was referring mainly to "the Pakistani community".
The Government's senior law officer claimed some immigrants came from communities where corruption was "endemic" and "where they have been brought up to believe you can only get certain things through a favour culture."
But a Pakistan-born MP has now accused Mr Grieve he risks "dividing" communities with the remarks.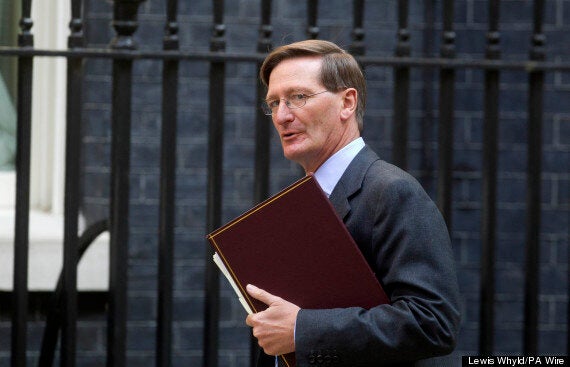 Dominic Grieve has faced a backlash following his commments
Khalid Mahmood, a Labour MP who came to the UK from Pakistan as a child, said the attorney general was marking out the Pakistani community as "more corrupt" than other minority groups.
In a statement to the BBC, Mr Grieve defended his comments, stating the integration of ethnic minorities in the UK had "delivered great benefits for all of us".
Discussing the issue of corruption, he added: "I am absolutely clear that this problem is not attributable to any one community, as I know very well from my many years promoting community cohesion."
But asked by the Telegraph if he was referring to the Pakistani community in his comments Mr Grieve told the newspaper: "Yes, it's mainly the Pakistani community, not the Indian community. I wouldn't draw it down to one. I'd be wary of saying it's just a Pakistani problem."
The Tory MP pointed out that it could also be found in the "white Anglo-Saxon" community but he said it was a growing problem "because we have minority communities in this country which come from backgrounds where corruption is endemic".
"It is something as politicians we have to wake up to."
The MP for Beaconsfield added: "I can see many of them have come because of the opportunities that they get. But they also come from societies where they have been brought up to believe you can only get certain things through a favour culture.
"One of the things you have to make absolutely clear is that that is not the case and it's not acceptable."
Mr Grieve highlighted electoral fraud as an area of concern, echoing comments made in 2010 by senior Tory Baroness Warsi.
Lady Warsi told the New Statesman magazine there were "at least three seats where we lost, where we didn't gain the seat, based on electoral fraud" and said the problems were "predominantly within the Asian community."
Mr Grieve also said that the UK's infrastructure could be put under strain if significant numbers of Bulgarians and Romanians come to the UK when controls expire in January.
He acknowledged that "the volume of immigrants may pose serious infrastructure issues".