After student protests across the country, on Monday the Government will sell off £900 million of student loans to a private debt collection agency, Sky News reported.
The loans, which were taken out between 1990 and 1998, are likely to be sold for significantly lower than their market rate.
Universities Minister David Willetts announced plans to sell the loans in March, saying the "mortgage-style" student loans will "allow us to reduce public debt and maximise the value of one of the government's assets.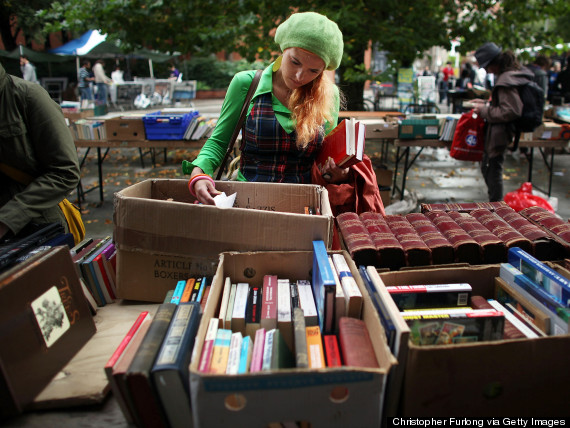 A fresher at Manchester university browses books at a secondhand stall. Student loans from 1990 to 1998 will be sold to a private debt collection agency on Monday
"The private sector's expertise makes it well placed to collect this debt and the sale will also help the Student Loans Company to concentrate on providing loans to current students."
Many whose loans will be included in the sell-off took to Twitter on Sunday evening to voice concern about the plans to sell the loans to a debt collection agency.
I wish there was a way I could stop them selling off the student loan book, it's lunacy. Loooooooonacy!

— Josie Long (@JosieLong) November 24, 2013
Selling off the student loan book to private debt collectors is essentially a political accounting trick, in the mould of PFIs.

— Michael Richmond (@Sisyphusa) November 24, 2013
The Student Loans Company declined to comment on reports from Sky News that the sell-off would happen Monday morning, as did PricewaterhouseCoopers, which has been handling the auction.
Students on more than 20 campuses across the country took part in a national day of action on Wednesday against the sell-off.