Tackling modern slavery in Britain is a "personal priority", the Home Secretary has said following the discovery of three women allegedly held as slaves for at least 30 years.
Theresa May said details were still emerging in the case in Lambeth, south London, but it was clear that many other victims were "hidden in plain sight" across the country.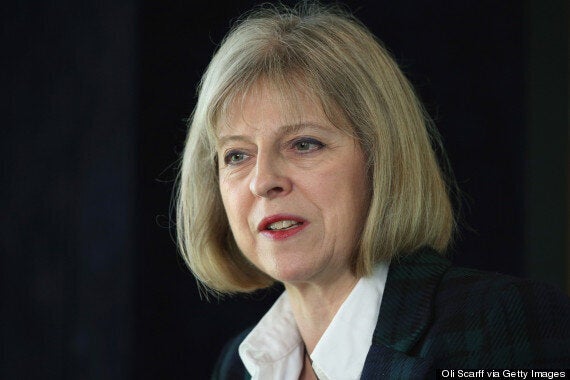 Theresa May said that she would making ending modern slavery her personal priority
A man and women, both 67, have been released on bail after being arrested on Thursday morning in connection with the investigation into slavery and domestic servitude.
Writing in the Sunday Telegraph, May said the "one positive" of the case was that more people were aware of the issue of slavery which still has "shocking presence in modern Britain".
"It is all around us, hidden in plain sight," she said.
"It is walking our streets, supplying shops and supermarkets, working in fields, factories or nail bars, trapped in brothels or cowering behind the curtains in an ordinary street: slavery.
"Something most of us thought consigned to history books, belonging to a different century, is a shameful and shocking presence in modern Britain."
May said the facts behind the Lambeth case were still not known and the investigation "must be allowed to take its course".
"Whatever the outcome, the one positive is that it has raised awareness of the issue of slavery in the public and media mind," she wrote.
May said the new Modern Slavery Bill, which will increase the maximum sentence for trafficking offences to life imprisonment and create the role of Anti-Slavery Commissioner, will be "the first of its kind in Europe".
"Tackling this abhorrent crime is a personal priority for me," she added.
The couple bailed to a date in January are of Indian and Tanzanian origin and came to the UK in the 1960s, police said.
All three alleged victims - a 30-year-old British woman, a 57-year-old Irish woman and a 69-year-old Malaysian woman - were believed to have suffered "emotional and physical abuse", Metropolitan police commander Steve Rodhouse said.
The Met said that part of the agreement on October 25 when the women were removed from the address was that police would not take any action at that stage.
None of the women were reported missing after they were rescued, police said.
Officers have recovered a birth certificate for the 30-year-old woman, who is believed to have lived her entire life in servitude, but no other official documents for her have been found.
The case came to light after the Irish woman rang the Freedom Charity last month to say she had been held against her will.
All three women are now in the care of a specialist non-governmental organisation, police have said.
It emerged on Friday that the couple on bail were previously arrested in the 1970s, although police have not said why they were detained.