UPDATE: Two men have been charged as part of an investigation into alleged football match-fixing, the National Crime Agency (NCA) said on Thursday. Chann Sankaran, a 33-year-old Singapore national, and Krishna Sanjey Ganeshan, a 43-year-old with dual UK and Singapore nationality, have been remanded in custody and will appear at Cannock Magistrates' Court in Staffordshire on Friday.
More damagingly, at least three players are believed to have been detained as part of the alleged betting syndicate, as well as Delroy Facey, a former Premier League player who now works as an agent.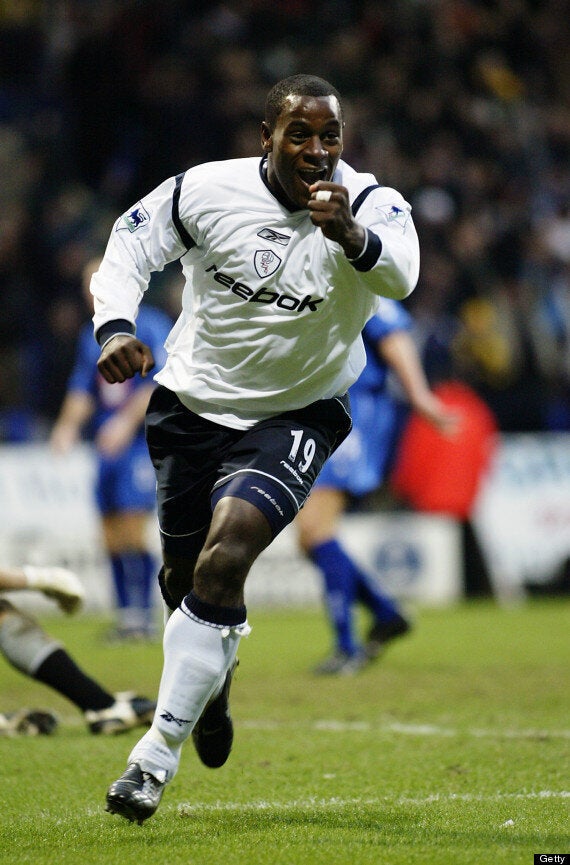 Facey used to play for Bolton Wanderers under Sam Allardyce
More from the Press Association:
A spokesman for the NCA said: "Six men have been arrested across the country as part of an NCA investigation into alleged football match fixing. The focus of the operation is a suspected international illegal betting syndicate. "The NCA is working closely with the Gambling Commission and the Football Association. This is an active investigation and we are unable to provide further detail at this time."
In a meeting filmed secretly by The Daily Telegraph a fixer from Singapore claimed gamblers could stand to make hundreds of thousands of pounds using insider information to place bets with Asian companies.
The man, who met undercover reporters in Manchester, is reported to have planned to target two matches this month. Explaining how he would ensure players deliver a particular scoreline, he told an undercover reporter: "In England the cost is very high... usually for the players it is £70,000."
"So I talk to them. Double confirm. I also tell them, I tell ... this [is] what I want ... Because simple, I commit myself and they commit. So you tell me how many goals ... Give me at least five ... either 3-2, 4-0 or zero, ... for me four is enough."
It is not believed that any Premier League sides are involved in the scandal, but the identities of those clubs affected cannot be disclosed for legal reasons. A Football Association spokesman said: "The FA has been made aware of a number of arrests in relation to an NCA investigation.
"We have worked closely with the authorities in relation to these allegations. The FA will make no further comment at this time due to ongoing investigations." The Crown Prosecution Service confirmed that it has liaised with the NCA during their investigation.
In a statement, Football League chief executive Shaun Harvey said the league had not yet been contacted by the police. "We understand from media reports that there is an ongoing Police investigation into alleged match fixing in domestic football," the statement said.
"To date, we have had no contact from the Police regarding this matter. The threat of corruption is something that The Football League and the other football authorities treat with the utmost seriousness. The integrity of our matches and our competitions is the bedrock of the domestic game."
In one of the Manchester meetings, the alleged fixer explained that the syndicate would use a yellow card at the beginning of the game as signal that the match was fixed. He said: "For example, within the first 10 minutes, I will ask them to take one yellow card. So, one yellow card is about £5,000. So I say [to the player], okay, in the first 10 minutes I need to see the yellow. If there's no yellow, that's it, I will not pay you anything."