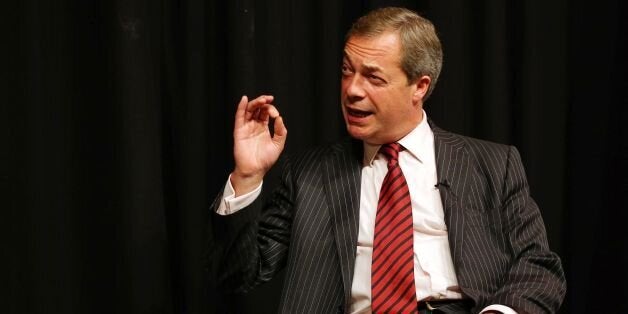 A poll conducted in the Commons seat that Nigel Farage has indicated he may contest at the 2015 election suggests it is he, rather than a Conservative candidate, who stands the best chance of beating Labour.
The constituency poll conducted by Survation has revealed that in South Thanet Labour is in first place with 35%, Ukip are second on 30% and the Tories are third on 28%. The Liberal Democrats are a distant fourth on just 5%.
The seat is currently held by Conservative Laura Sandys, however she announced this week that she will not be seeking a second term as an MP. Her decision was widely seen as a boost for Farage, as it would mean there would be no incumbency factor for him to fight.
The poll was mostly carried out before Sandys announced she would not seek reelection. The results suggest that in some parts of the country it is actually the Conservatives that could be accused of splitting the Ukip vote and letting Labour win - rather than the other way around.
Alan Bown, a Ukip donor who commissioned the poll, told The Guardian: "I felt that the fact that Ukip has generally in the past not been [mentioned] in these opinion poll questions may have further underestimated our support."
The poll will worry David Cameron and Tory backbenchers who fear a Ukip surge could cost them the next general election. The Conservatives have pinned their hopes on taking a tougher line on the EU - including the pledge to hold a referendum and a crackdown on benefits for EU migrants.
Conservatives are also worried that a collapse in the support for the Lib Dems could do the Tories more harm than the Lib Dems. Backbenchers are concerned that liberal voters will switch to Labour in Tory-Labour marginals but will stick with Nick Clegg in Lib Dem-Tory marginals to keep the Consvatives candidate out. The Tory analysis is shared by former Lib Dem minister Nick Harvey who told The Huffington Post UK last week that he believed his party would do much better in 2015 than many think.
Related