An ambitious plan to build a "Freedom Ship" capable of housing 50,000 people on a free-floating 'nation' is seeking $10 billion in funding.
The plan would be to build a ship more than a mile long, and include on its docks shops, homes and businesses, as well as an airport and a dock for cruise ships.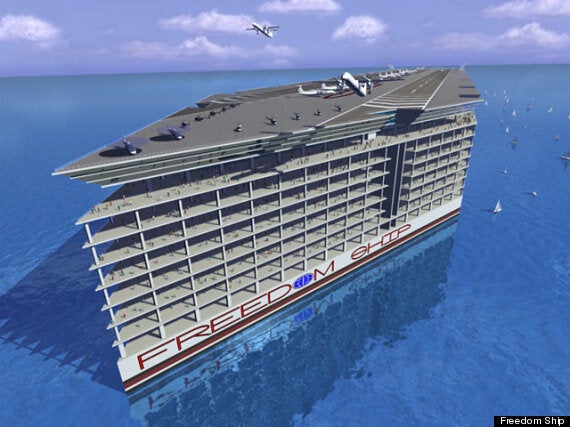 According to its early designs, the ship would be 25 storeys high and house thousands of people permanently. If built it would be the largest vessel to ever sail the ocean.
Freedom Ship International director and vice president Roger M Gooch said he is confident the project can raise $1bn - enough to start construction - and then will seek another $9bn as it moves forward.
"The Freedom Ship will be the largest vessel ever built, and the first ever floating city," Gooch told the NY Daily News.
"This will be a very heavily capitalised project and the global economy in the last few years hasn't been too inviting for unproven progressive projects like ours."
The company, based in Florida, said that the ship will never have to dock, and will sail constantly.
"Envision an ideal place to live or run a business, a friendly, safe and secure community with large areas of open space and extensive entertainment and recreational facilities. Finally, picture this community continually moving around the world. You are beginning to understand the Freedom Ship concept of a massive ocean-going vessel."