The Big Six energy companies have confirmed they will pass on savings of a shake-up on green levies that could shave up to £50 off bills, and will mean bills won't increase until 2015, the Government has announced.
British Gas said it will reduce gas and electricity prices by an average of 3.2%, equivalent to £41 from an annual dual fuel bill, with an extra £12 rebate for the Government's Warm Home Discount scheme.
Rival Scottish & Southern Energy said it expects a saving for the typical dual-fuel customer of around 4% before the end of March, equivalent to a saving of around £50 for a typical dual-fuel customer.
Chancellor George Osborne confirmed that the costs of some energy efficiency schemes would be rolled back in this week's autumn statement.
All of the major energy suppliers have said that they will pass the benefits to their customers but the reduction in individual household bills will depend on the energy supplier, the Government said.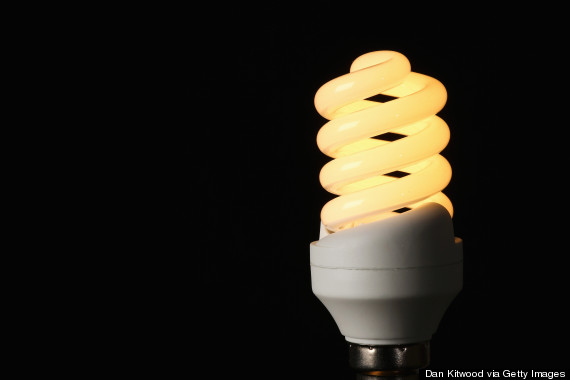 Energy companies will not introduce more rises until 2015, government insists
Paul Massara, CEO at RWE npower, said: "As a result of this announcement we will reduce our bills. We are currently calculating how large this reduction will be, and can assure our customers that it will fully reflect the reduction in the costs to our business.
"In addition, in order to give our customers greater certainty with their household budgets, we don't plan to increase energy prices before spring 2015, unless there are increases in wholesale energy costs or network charges."
Under the plans homebuyers will be offered £1,000 to spend on energy saving measures, which will be funded by a fresh crackdown on tax avoidance.
But it probably isn't £50 OFF bills, more £50 NOT GOING ONTO bills in form of a rise. EDF and N Power saying no rise til Spring 2015.

— Anushka Asthana (@SkyAnushka) December 2, 2013
Energy companies all confirming that bills will still RISE this winter. Shows why only Labour's price freeze & long-term reforms will do.

— Alex Belardinelli (@abelardinelli) December 2, 2013
"Consumers are the ones winning today, with an average of £50 off household energy bills," says Energy Secretary Ed Davey #r4today #energy

— BBC Radio 4 Today (@BBCr4today) December 2, 2013
The Department of Energy and Climate Change said plans include a Government-funded rebate saving the average customer £12 on their bill for the next two years.
It will also cut the cost of the Energy Company Obligation (ECO), an insulation scheme delivered by major energy suppliers. The move could shave £30-£35 off bills, on average, next year.
Electricity companies are willing to take voluntary action to reduce network costs in 2014/15, funding a one-off reduction of around £5 on electricity bills.
Energy Secretary Ed Davey told Sky News that the typical household would save £50 on their energy bills.
"We have done that by making sure that the fuel poor don't suffer, all our programmes to support the fuel poor continue and we have also made sure that our support for green energy continues," he said.
"It is a complicated package but the key thing for people listening is that the typical household will save £50."
Asked whether £6 a month savings would make that much difference to households, Mr Davey said: "I think people will welcome this. We are trying to do everything we can and we want the energy companies to do everything they can.
"To make sure they are doing that, we have got some really stiff proposals on competition to make sure that the independent suppliers can come and compete with Labour's Big Six. Labour created these big energy companies, they reduced competition."
He added: "Of course, the taxpayer is going to pay some of this, but what the Chancellor will announce in the autumn statement is that there is going to be a crackdown on tax avoidance, so it is the taxpayers who are avoiding their taxes who will pay."
Which? executive director Richard Lloyd said it was "about time the Government started getting the cost of energy under control".
"The suppliers must now commit to greater transparency and to getting their costs down, fast.
"We must also see a comprehensive review of the Government's energy efficiency policies in the longer term and wider reform of the market to make it truly competitive."