All eyes were on Victoria Beckham at the weekend's premiere of 'Class of '92' - testifying to her unrivalled position as the original, and still the foremost, WAG, to whichever orbit her fashion credentials have taken her - but what about the film? Here's our review...
"You can't win anything with kids," said Alan Hansen, after Manchester United went down 3-1 to Aston Villa in the 1995/6 season.
The club's fans will be wetting themselves over this loving look at how six lads – not to mention a few teammates – went on to prove him wrong, during an unprecedented decade of silver and riches.
'The Class of '92' picks up the register for that year's Manchester United youth team, and plucks out six names that still roll off the tongue two decades later.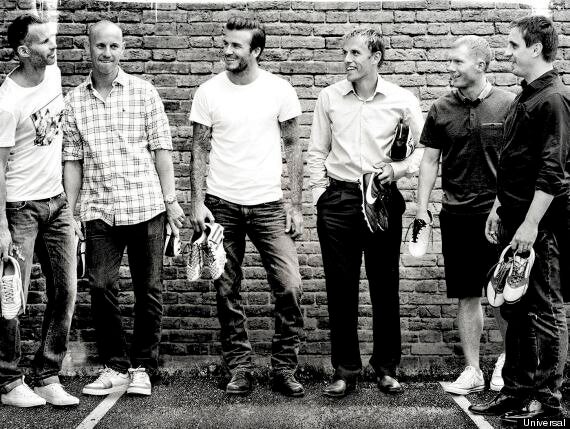 Ryan Giggs, Nicky Butt, David Beckham, Phil Neville (not actually in Class of '92 side but played in the '93 team and captained '95 side to Youth Cup win), Paul Scholes and Gary Neville all share their memories about their first encounters on the pitch, under Alex Ferguson's eagle eye, and the heady decade that followed, culminating in 1999's glorious year. (For the benefit of any NON Man U fans still reading this, that was when they won three bits of silverware, the FA Cup, the Premier League and the UEFA Champions League, making this team the most successful in club history).
The price we pay for this access all areas account is some obvious gaps to be pounced upon by any serious followers of the beautiful game – barely a mention of Teddy Sheringham's contribution to that special season, nor Ole Gunnar Solskjær's match-turning display against Bayern Munich.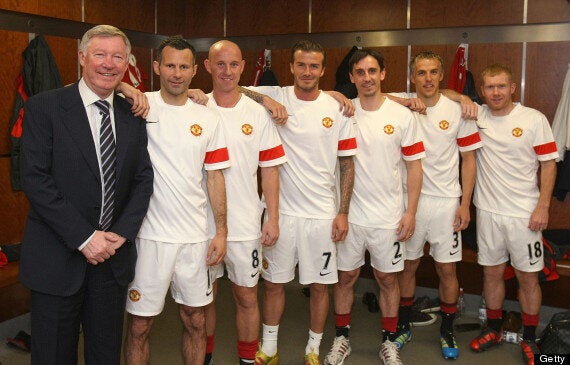 United's youth teamers reunited at Gary Neville's testimonial
And there's a resolute silence over Beckham's well-documented changing room spats with Sir Alex over his rock and roll lifestyle. Instead, his team mates testify to how normal the footballing superstar has remained and, from the clips showing the group ribbing each other over days gone by, this appears to be the truth.
Some surreal additions include Tony Blair chipping in, as the leader of the day (not sure why he's labelled 'Ex Prime Minister' when perhaps 'Former…' would do), to opine on the benefits of "after all that individualism of the nineties, suddenly it was about what a group could do together" – big society, anyone? More poetic is the always authentic Danny Boyle on the power of certain Northern cities to regenerate themselves, and the symbolism of football.
But at the centre is an intimate account of how six working class boys, through a mixture of tireless training, a lot of talent and a massive great dollop of good timing, got to live the dream, and restore the magic to a club still clutching to the memory of Busby's Babes, particularly those who perished in the Munich air disaster of 1958.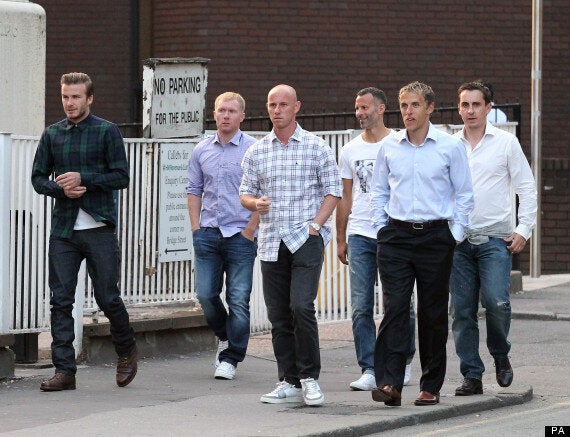 United's 90s lads on a night out earlier this year
Highlights include Beckham remembering walking through the tunnel and smelling the strong aroma of Sir Matt's cigar, Phil Neville reliving the horrors of a missed penalty for England – "I started praying before every match" – and Ryan Giggs – funny, humble, engaging, who knew? – doing a spot-on impression of Becks trying to convince the boys to keep the interior of his new Honda clean…"Lads, lads, come on, keep your feet off the leather."
A shamelessly indulgent film for any Man United fan, a perfectly pleasant wander down memory lane for everyone else.
'The Class Of 92' is out in selected cinemas on the 1st December and out on DVD from the 2nd December. Watch the trailer below...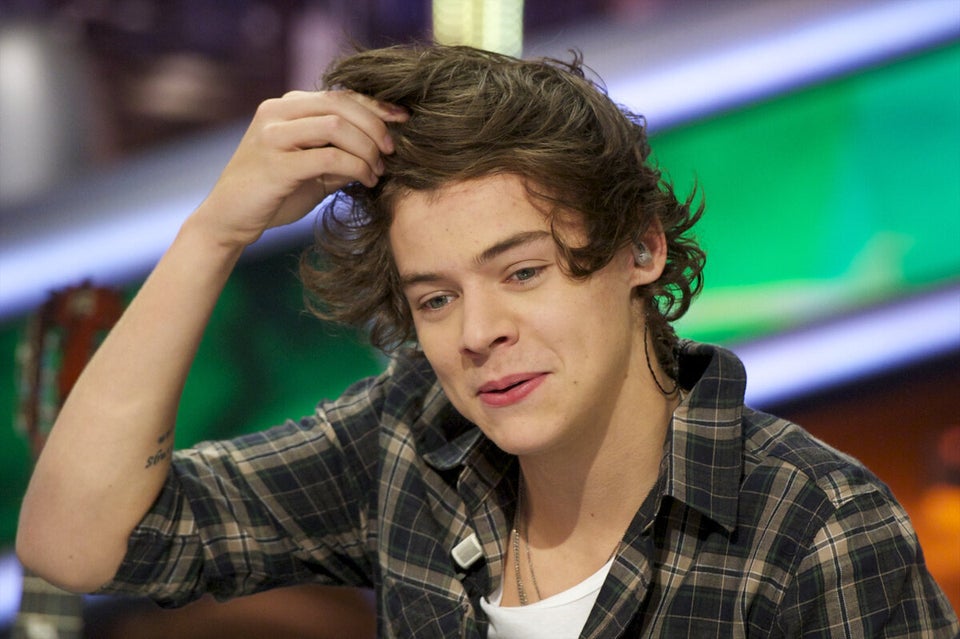 19 Reasons Why We Love Harry Styles
Popular in the Community