Superman Henry Cavill is the world's sexiest man, according to a magazine poll.
The results of the Glamour magazine survery means former Twilight star Robert Pattinson, 27 - who has won the accolade for the last four years - has slipped to second place.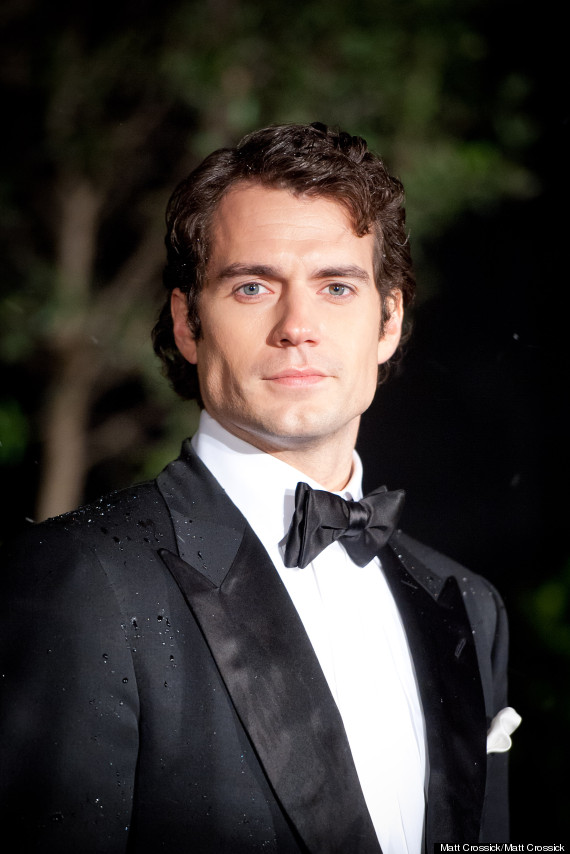 Henry Cavill
Australian actor Liam Hemsworth, who recently broke-up with controversial singer Miley Cyrus, is third in the annual sexiest men poll, voted for by 95,000 people.
Teenage star Justin Bieber, 19, is the youngest name on the list and up from 49 last year to tenth place.
One Direction star Harry Styles, slightly older than Bieber, is sixth, just behind British actors Tom Hiddleston and Benedict Cumberbatch in fourth and fifth place.
Mandela: Long Walk To Freedom star Idris Elba is a new entry in eighth place, while the top 20 includes Charlie Hunnam, who quit the Fifty Shades Of Grey movie, Johnny Depp, Olly Murs and Doctor Who star Matt Smith.
:: Glamour's 100 Sexiest Men appears in the January issue, out from December 5, see the top 20 list below...
Glamour's top 20 sexiest men for 2013:
1. Henry Cavill
2. Robert Pattinson
3. Liam Hemsworth
4. Tom Hiddleston
5. Benedict Cumberbatch
6. Harry Styles
7. Chris Hemsworth
8. Idris Elba
9. Jamie Campbell Bower
10. Justin Bieber
11. Charlie Hunnam
12. Ian Somerhalder
13. Matt Bomer
14. Johnny Depp
15. Olly Murs
16. Michael Fassbender
17. Channing Tatum
18. Rafael Nadal
19. Matt Smith
20. Robert Downey Jnr.