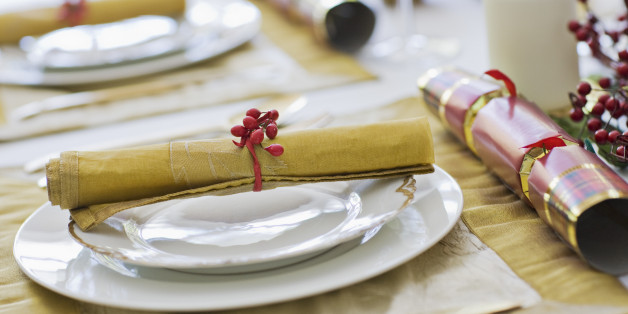 Sam Edwards via Getty Images
Morrisons is bringing the affordable festive cheer this year and has been crowned the cheapest supermarket to buy a Christmas lunch.
According to research conducted by lovemoney.com, the store offers lunch for eight people at just £2.88 per head.
The supermarket beat competitors for the second year running, filling shopping trolleys with eleven Christmas essentials - including turkey, Brussels sprouts, cranberry sauce and stuffing along with mince pies, two Christmas puddings and brandy butter - for just £23.07.
Wowzers.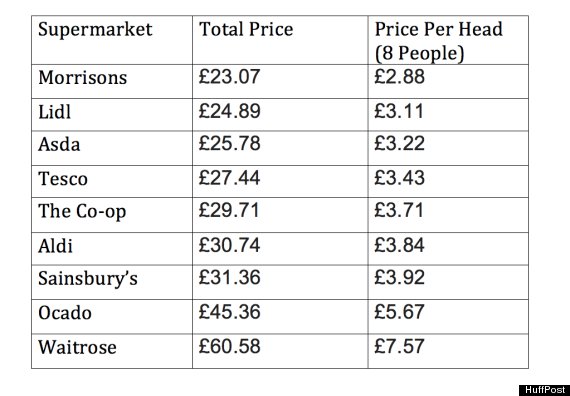 Lidl came in at close second place with a cost of £3.11 per head - just 23p shy of Morrisons - or £24.89 in total.
Waitrose's Christmas dinner was the most expensive at £60.58 (total) or £7.57 per head.
Lovemoney.com notes the steep price difference is due to Waitrose turkey being fresh and free range - while Morissons turkey costs £10, Waitrose's bird is priced £39.00.
Vegetables are approximately the same price across all supermarkets.
NB. The shopping bills for each supermarket are not identical as the weights and varieties are not always the same.
See Also:

REVEALED: How You'll Consume More Than 8,000 Calories This Christmas

You'd Only Serve This Christmas Dinner Cheese To Someone You Really, Really Hate