However, in the newly released judgment from His Honour Judge Newton from February 2013, he says the woman "has had a number of very intrusive paranoid delusions" and "was profoundly unwell" when she did not take her medication.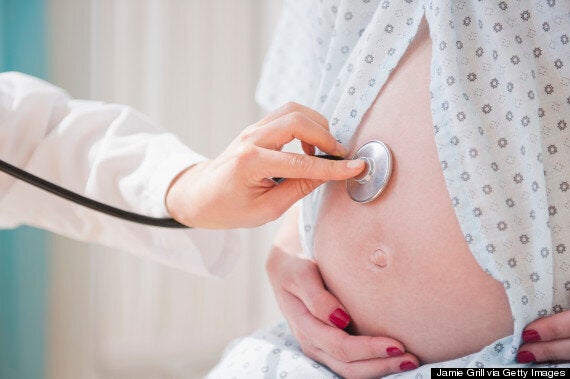 The judgment sets out the tragic detail of what happened in the case of the mother
He describes, in moving terms, how the mother has since "begged" to be allowed to keep her child with her.
Now having taken her medication for a number of months, since having returned to Italy, the judge describes the mother as "actually extremely well" and "clear and articulate" in English, which is her second language.
"She told me that she felt well and that in a rather perverse and tragically sad way that her daughter had saved her. It had finally brought her to the realisation of accepting that she is bipolar and that it is necessary for her to take and maintain her medication.
"She told me that she knew that P [her baby] might not be able to return to her but she was asking that she should do so and in fact what she was proposing, as her psychiatrist, I think, had proposed in Italy, was that P would remain in foster care for approximately a year, or up to a year, and to show that the mother would be able to maintain her medication and maintain a stable life, and in all other respects her life in Italy is ordered.
"She has accommodation, she has a secure job and she does have the support of her family."
"She begged the court not to agree to... orders being made so that she lost her daughter forever... that she should not go into adoption.
"She said that nobody is perfect, neither she nor any adoptive mother, and that I am quite sure is the case. Adoption is not a panacea."
But the judge says that, with regret, he cannot return the child to her mother, because if there is a relapse "there is no-one within the wider family who today can look after P even though the father attempts to put himself forward but it is not, if I may say so, a starter."
The father of the baby is a Senegalese national, the judge says, who has no permanent leave to remain in Italy.
The judge says he hopes that the mother will meet her daughter's eventual adoptive parents. He adds: "If in later life P reads this judgement, as she may well do, I hope that she will appreciate that her mother in particular loved her and wished for her to return to live with her and to bring her up.
"It is not her fault, nor P's that that was not possible and that a predictable home could only be secured by way of adoption. P should know that the mother very much wished to parent her and bring her up and I hope that that is some small comfort both to the mother and also to P."
The judgement mentions the mother's two other children, C and D, saying: "C has been particularly upset by the experiences which she has had to witness, that she has been both traumatised and indeed has been terrorised, not by the mother's behaviour, but by what it is that she has witnessed and in particular her mother being profoundly unwell."
The mother had had restricted access to her two elder children, on the wishes of the grandparents who care for them, the judge said.
The Telegraph had also alleged the woman had been bundled straight on to a plane back to Italy before being allowed to see her child. The judge says this is something he regrets occurred.
The judge said he had serious concerns about the mother when he first saw her, and that consultant psychiatrists recommended she did not look after her daughter, when she was first born.
"I am critical of the doctors because it appears to me that she was despatched (in deed escorted) from the UK with undue haste simply because she wished to go back to Italy. I was led to believe that the mother was in a good state and a good frame of mind but frankly nothing could have been further from the truth, because if one looks at the reports of the admitting Doctors in Italy, it is clear that the mother when she arrived in Italy was in a very poor state.
"She should in my view have been assisted here to participate in these proceedings. I know she wanted to go to Italy but by going to Italy any realistic prospect of P returning to her care was diminished substantially.
"It is for that reason it seems to me that it was a most ill-advised thing to have occurred. I was critical at the time and I remain critical to this day."
It is understood that details were not previously released before a court approved further personal details being made public, as all family court cases are automatically protected.
Essex County Council said the Health Trust had been looking after the mother since 13 June 2012 under section 3 of the Mental Health Act, and because of their concerns the Health Trust contacted Essex County Council's Social Services.