Scientists are to investigate whether a blood pressure drug could double up as the first treatment for a common form of dementia.
The 4p-a-day drug amlodipine is already widely prescribed for high blood pressure and has shown promising results in people with vascular dementia.
The Alzheimer's Society and the British Heart Foundation (BHF) have announced a new £2.25 million clinical trial with the hope the drug could become a treatment for vascular dementia within five to 10 years.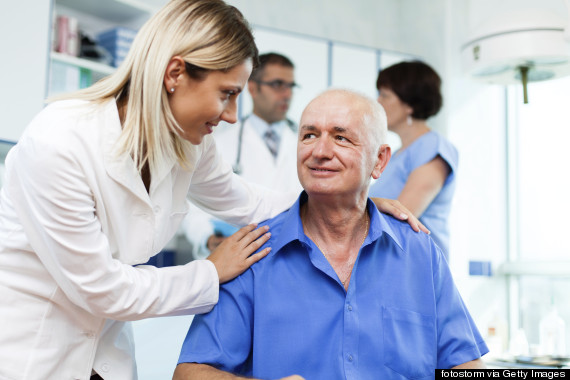 Experts at Queen's University Belfast will recruit almost 600 people with vascular dementia for the two-year trial.
The researchers, led by Professor Peter Passmore, hope to show that 10mg a day of the drug can significantly improve memory as well as provide other benefits.
Vascular dementia is caused by problems with the blood supply to the brain and affects about 150,000 people in the UK.
Patients suffering from heart conditions, high cholesterol and diabetes are particularly at risk. Vascular dementia can also be triggered by a stroke.
Amlodipine is used to treat high blood pressure, which is a major risk factor for vascular dementia.
Researchers think the drug could help protect brain cells from damage when blood supply to the brain is poor.
See Also:

Dementia: How To Spot The Symptoms And Deal With A Loved One Who Has It

Alzheimer's Disease May Be Detectable Before Signs Of Dementia And Memory Loss
Jeremy Hughes, chief executive at the Alzheimer's Society, said: "It's scandalous that despite affecting 150,000 people there are no effective treatments for vascular dementia and very few new treatments under investigation.
"This groundbreaking trial could be the best hope we have to get an effective treatment in use in the next decade.
"Developing new drugs from scratch can costs hundreds of millions and take up to 20 years but our flagship drug discovery programme aims to test existing drugs in people with dementia, fast-tracking the process and bringing new treatments to market faster and more cheaply."
LIKE HUFFPOST UK LIFESTYLE ON FACEBOOK | FOLLOW US ON TWITTER
Professor Peter Weissberg, medical director at the BHF, said: "The 2.3 million people living with coronary heart disease in the UK are at increased risk of developing vascular dementia.
"Unfortunately, as yet, there are no effective treatments for this devastating condition.
"Amlodipine is a widely prescribed, blood pressure lowering treatment that has shown some promising effects in vascular dementia.
"The BHF and Alzheimer's Society have joined forces to fund this definitive study. If positive, it would pave the way for an affordable treatment for vascular dementia in the near future."