 Nelson Mandela's death has seen sales of his memoirs, A Long Walk To Freedom, soar on Amazon as people remember the South African statesman's passing.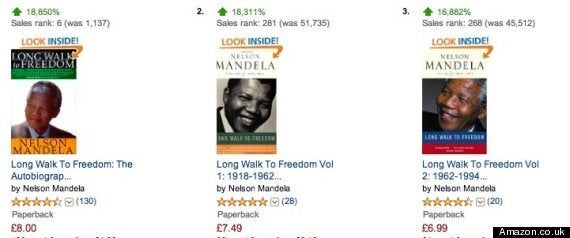 Sales have shot up by 19,000% (as of 10.30am Friday morning)
The book is described as follows: "A LONG WALK TO FREEDOM brilliantly re-creates the drama of the experiences that helped shape Nelson Mandela's destiny. Emotive, compelling and uplifting, A LONG WALK TO FREEDOM is the exhilarating story of an epic life; a story of hardship, resilience and ultimate triumph told with the clarity and eloquence of a born leader."
People have also been rushing to buy copies of the movie Invictus, which stars Morgan Freeman as Nelson Mandela, with sales soaring by over 700%. The movie has shot into second place on Amazon.co.uk's Movers and Shakers DVD section.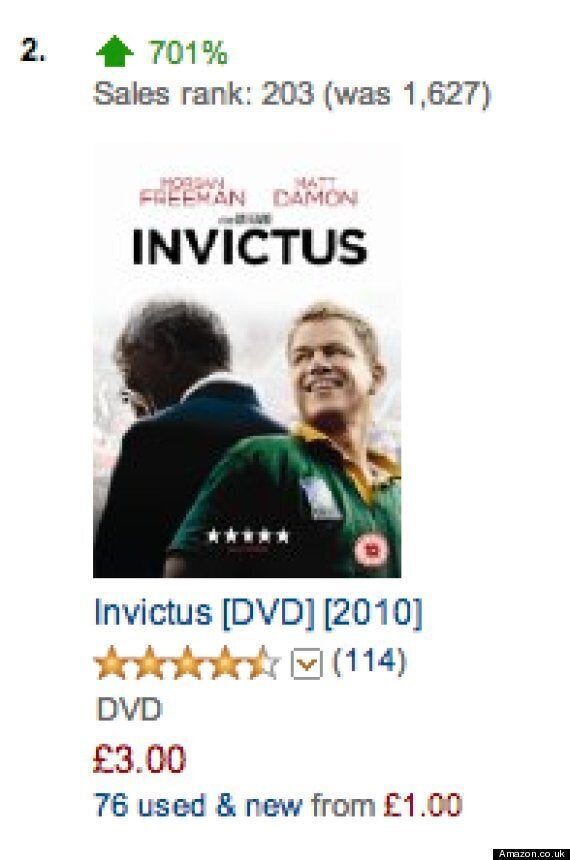 Invictus sales up 701%, as of 10.30am Friday morning
"Directed by Clint Eastwood, the film stars Morgan Freeman as President Mandela, and Matt Damon as Francois Pienaar, the South African rugby team captain."