This is the devastation that floodwater could have wreaked through London in the worst tidal surge for 60 years.
But the Thames Barrier saved huge swathes of London from being submerged under floodwater, when thousands of homes across the country were hit by the floods last week.
The image shows how Greenwich, including the O2 arena, parts of Blackheath, the Naval College Gardens and West Ham's Upton Park ground would have been under threat from floodwaters.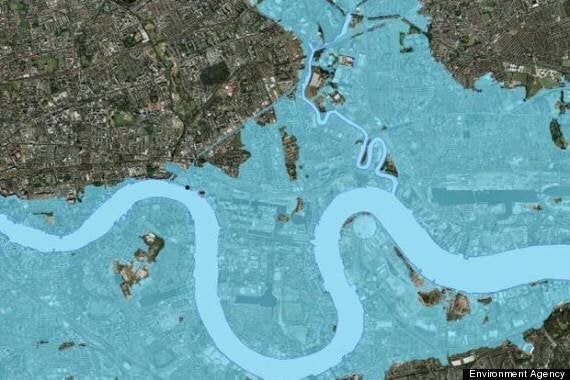 How London could have looked without the Thames Barrier
The Environment Agency's chief executive, Dr Paul Leinster, said: "We estimate that at least 800,000 homes and businesses have been protected by flood schemes in the past 24 hours.
"Flood risk management assets, including the Thames and Hull Barriers, have protected thousands of homes and businesses from sea levels higher in some places than those that occurred during the devastating floods of 1953."
The Environment Agency said 1,400 homes were flooded in the UK, including 300 in Boston, Lincolnshire, alone.
In Suffolk, police said there was no further threat from coastal flooding but local authorities warned that people shouldtake precautions around floodwater.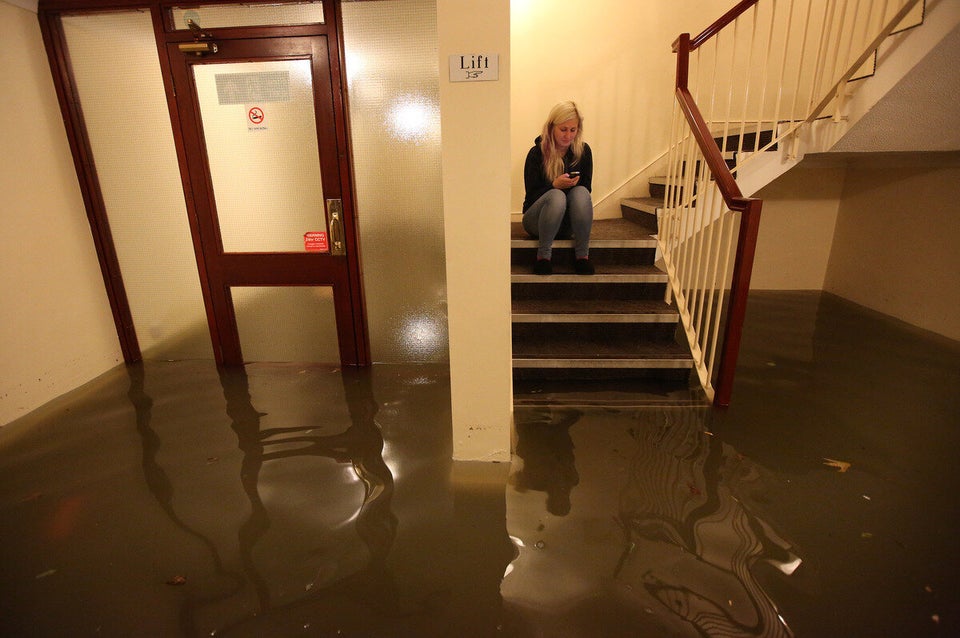 UK Weather Heavy Winds