An aristocrat from one of Britain's grandest families has been told he faces jail after admitting subjecting his wife to 22 years of beatings.
Lord Edward Somerset, 55, admitted four counts of assault occasioning actual bodily harm against his wife, Lady Caroline between 1990 and 2012.
The attacks - including bruising, scratching and hair pulling - took place on the sprawling 17th century Badminton Estate in Gloucestershire, where the couple lived.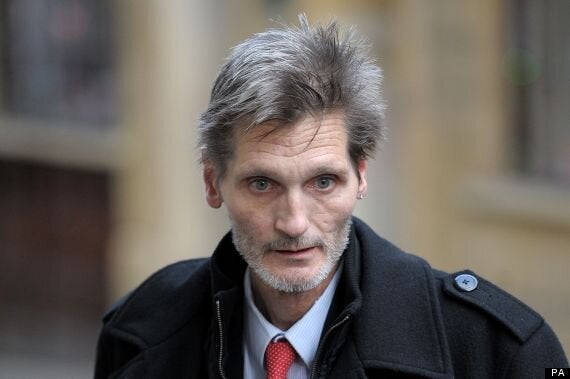 Somerset has also admitted bruising his wife and dislocating her finger while in France.
Bristol Crown Court heard divorce proceedings between the couple are set to be finalised in the near future, following the "substantial period of domestic violence".
Judge Mark Horton is considering whether a restraining order to protect Lady Somerset from her estranged husband should be enforced.
The court was told Somerset's father, the Duke of Beaufort, told his elder son, the Marquess of Worcester to meet with Lady Somerset's cousin, Lord Raleigh.
During the meeting, it is alleged the Marquess of Worcester and Lord Raleigh discussed financial arrangements for Lady Somerset in exchange for dropping the case.
Judge Horton, who will sentence Somerset in February, told the aristocrat the offences were so serious a prison sentence could be imposed.
"At this stage, I am unable to say a custodial sentence would not follow," the judge told Somerset.
"Given that this reflects a substantial period of domestic violence, this is a case where I should like the defendant to meet with a probation officer."
Judge Horton said the guilty pleas reflected a "different picture" to how Somerset, referred to simply as Edward Somerset in court, had described the case during police interview.
"It doesn't appear to me from having read it that he had quite appreciated the seriousness of the domestic violence in his marriage.
"As I see it, there has been quite a dramatic period where things should they have been approached differently, might have prevented this violence to the complainant in this case."
Somerset, who appeared gaunt in a navy blue suit, spoke only to identify himself and enter guilty pleas to the four charges of assault occasioning actual bodily harm.
He admitted a "deliberate and hard" kick to his wife at Essex House on the Badminton Estate between January 1 2011 and November 29 2011.
The peer, who has no previous convictions, pleaded guilty to two further assaults, which caused bruising to Lady Somerset, on October 5 and October 6 2012.
Somerset also admitted assaulting his wife between January 1 1990 and December 31 2011, causing his wife injuries including a bruise, scratches and pulled hair.
His guilty plea for that charge, covering a 21-year period, represented "incidents of violence between the two, often in drink or drugs or both", the court heard.
Prosecuting, Eleanor Laws QC, said Somerset's wife feared him and was seeking a restraining order.
"She would say she still has fears of this defendant because of his offending and she is in a very emotional state," Miss Laws said.
"While she says there has been no real direct contact between the two of them there is evidence that the defendant's elder brother, working, so it would seem, on behalf of the defendant's father, had contacted the complainant's cousin, Lord Raleigh, and arranged a meeting in October, during which there was a discussion about finances, dropping the case, paying for advice for the complainant.
"It was this meeting which she found out about and got to hear what was discussed which devastated her and put her under considerable stress in the run up to this trial."
Miss Laws said there was "nothing to suggest" Somerset had been behind the meeting but was the "sort of conduct" Lady Somerset was "vulnerable to".
Representing Somerset, William Clegg QC, said his client would not oppose a restraining order.
"The two haven't seen each other for over a year," he said. "Lord Somerset's view as far as a restraining order is concerned is that he would be perfectly happy to have such an order imposed.
"He accepts his marriage is completely over. He thinks it by far the best that he have no contact with the complainant, and she has no contact with him.
"I have no instructions from the Duke or his brother."
Mr Clegg said divorce proceedings between Lord and Lady Somerset, who have two children, are "at a stage where hopefully things can be finalised between them".
"The children are now at an age where they can make their own way between their parents," Mr Clegg said.
Judge Horton released Somerset on conditional bail after advising him to be "frank with the reality of what has taken place" during the marriage with the probation service.
"The court looks forward to seeing you again on the 6th of February," the judge added.
A charge of assault occasioning actual bodily harm carries a maximum sentence of five years imprisonment, according to sentencing guidelines.