We've all done it. Hovered uncertainly in the mirror without our clothes, struck a pose, just like in the magazines.
If we suck in our stomachs, adjust the light, arch our backs at the perfect angle and gaze wistfully into the distance, we can just about comply with what society has come to term "beautiful".
Seconds later you let out that breath, watch your stomach swell and your posture droop. Back to "normal". No magazine covers for you.
Scroll down for more pictures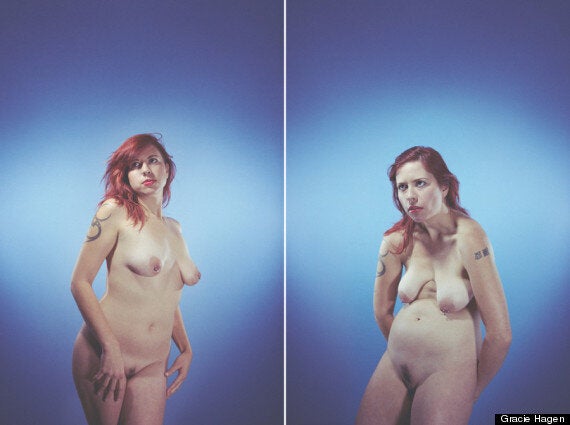 Gracie Hagen's Illusions of the Body project addresses how we see ourselves
The contrast between looking picture-perfect before returning to the reality of our own flesh mere seconds later is illustrated perfectly in artist Gracie Hagen's project Illusions of the Body.
Writing on her website, the Chicago-based photographer explains: "Most of us realise that the media displays only the prettiest photos of people, yet we compare ourselves to those images.
"We never get to see those photos juxtaposed against a picture of that same person looking unflattering. That contrast would help a lot of body image issues we as a culture have."
Of the ongoing project, Hagen tells HuffPost UK: "I would love to have more diversity within it. More ages, body types, ethnicities.
"It's not so much about what we think is beautiful as much as the way a body can transform from one moment to the next & we need to realise that as we look at the photos the media displays.
"That photo of the model in the magazine doesn't look like that all the time, let alone maybe not at all. It's a product of lighting, angles and Photoshop.
"There wasn't really any convincing. I asked the participants and they were interested in doing it. Some people I asked didn't want to be involved because of the unflattering elements."
As for those who did participate, we salute you.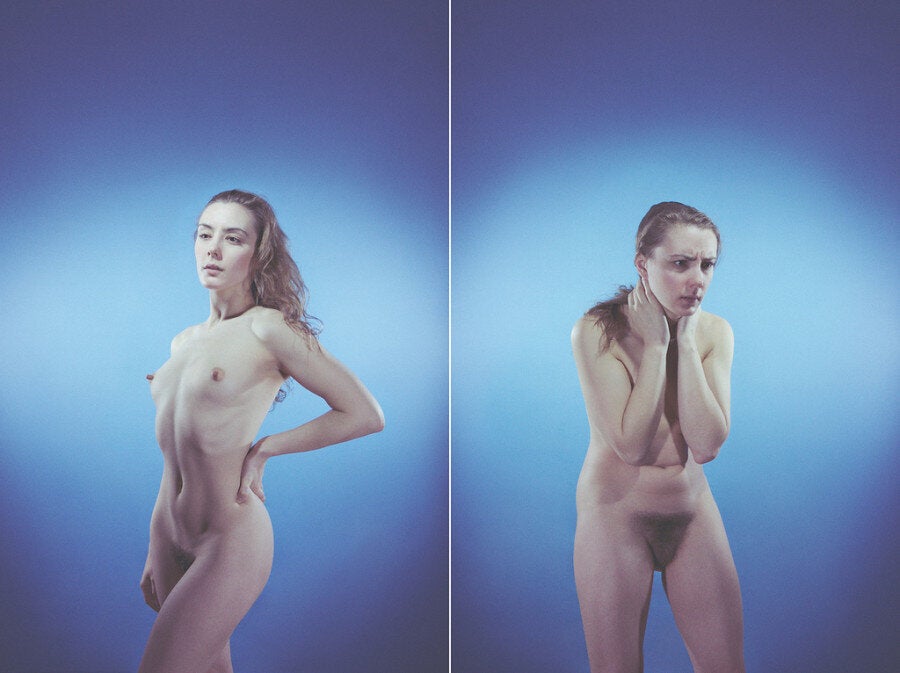 Illusions of the body