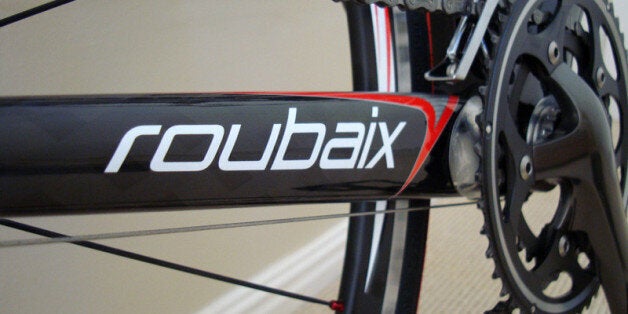 Café Roubaix, a tiny Canadian bike shop, has attracted worldwide support from cyclists after being threatened with legal action by the US biking giant Specialized for using the name "Roubaix".
Dan Richter, owner of the Cafe Roubaix Bicycle Studio, said Specialized demanded in a letter that he change the store's name because the company owns the trademark on the word Roubaix, which it uses for a brand of road bike.
However, Richter named the shop, which he founded in 2012, after the region in France that hosts the famous Paris-Roubaix bike race.
The Canadian veteran, who fought in Afghanistan, has been told he would have to pay $150,000 (£85,000) to fight the case. The Roubaix name adorns other bike products like a brand of tights sold by MEC and other road bikes.
"We didn't want to go public . . . but they've made it clear on no uncertain terms, they are going to sue."
Specialized Canada managing director Larry Koury said the firm was defending its right to the trademark, saying: "A simple trademark search would have prevented this. We are required to defend or lose our trademark registration."
In response to this fight, cyclists around the world have been changing their twitter names to add 'Roubaix' in a protest like the movie Spartacus. Others have been tweeting in protest under hashtags like "#FreeRoubaix" and "#Roubaixgate"