Thailand's parliament has been dissolved by its beleaguered prime minister, Yingluck Shinawatra, who called a snap election, amid mass demonstrations from protesters who want unelected councils to run the nation.
Suthep Thaugsuban, the leader of the protest movement and a former deputy prime minister, told Reuters that the marches would continue, with 100,000 people marching through Bangkok.
"Today, we will continue our march to Government House. We have not yet reached our goal. The dissolving of parliament is not our aim,"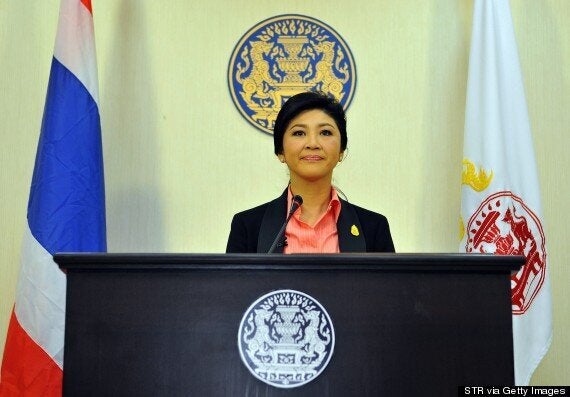 Thai Prime Minister Yingluck Shinawatra speaks at the police headquarter in Bangkok
Yingluck, who protesters say is under the influence of her brother, the ousted prime minister Thaksin Shinawatra, has already said she will run with the aim of being re-elected prime minister.
She said in a televised statement: "At this stage, when there are many people opposed to the government from many groups, the best way is to give back the power to the Thai people and hold an election. So the Thai people will decide."
Yingluck is expected to comfortably win the next election, but Suthep's movement calls for the country to be run by a "people's council" of "good people".
Thailand's opposition party announced on Sunday it was resigning en masse from Parliament.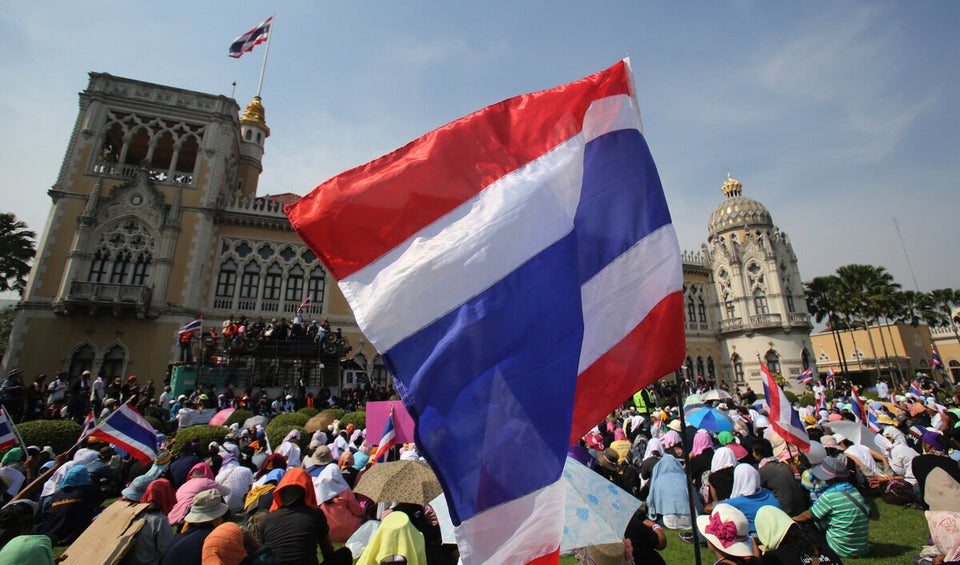 Thai Protestors Celebrate Removal Of Police Barricades