Barcelona will make a decision in January on whether to expand the Camp Nou or submit plans to move to a new stadium.
The club's board of directors have commissioned a report over the viability of both projects with the objective to increase the capacity to 105,000.
Although progress was made at a meeting on Monday, the Barça directors will not announce their preferred option until early in 2014.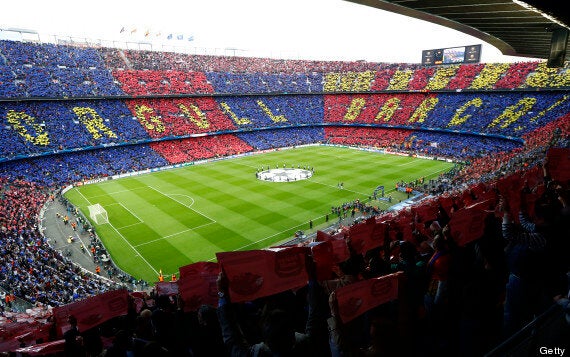 The Camp Nou is one of wold football's most revered stadia
Board spokesman Toni Freixa explained on the club's official website it had two choices: "The construction of a new stadium on the land on Diagonal, property which belongs to the University of Barcelona, or a profound remodelling project that would constitute a new stadium keeping the current structure of the Camp Nou.
"Both would have a capacity of 105,000 spectators, the stadium would be covered, there will be a construction of a new Palau with a capacity of 12,000 spectators, an adjacent court with a capacity of 2,000 spectators, 6,000 new parking spots and access to the Ciutat Esportiva of the Miniestadi.
"We've made advances, we have all the information and we're in a position to make a decision."
The Camp Nou is the largest ground in Europe with a capacity of 99,354.