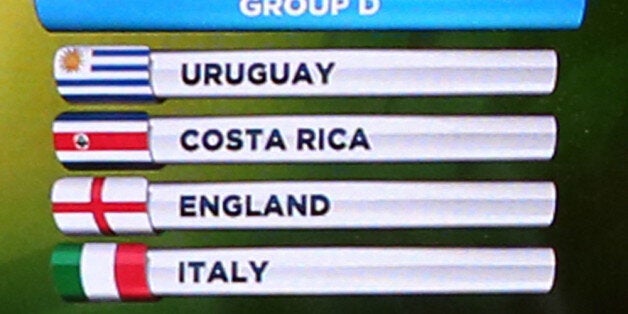 The BBC and ITV have reached an agreement to split England's matches during next year's World Cup, with the Beeb showing the first game against Italy, and their rivals showing the second two group matches. ITV will also be showing the tournament's opening game between hosts Brazil and Croatia on June 12.
More from the Press Association:
The broadcasters confirmed the split of matches today, with ITV also showing the tournament's first game between hosts Brazil and Croatia on June 12. England's opener against Italy on June 14 was originally scheduled to kick off at 9pm local time but that was moved as UK and Italian broadcasters were concerned about viewing figures as kick-off would have been at 2am in the UK and 3am in Italy.
It has now been brought forward to 6pm local time. BBC coverage begins with Spain against Holland, a repeat of the 2010 final, and the corporation will also have first pick of the round of 16 and semi-finals, whilst ITV has first pick of the quarter-finals. Both ITV and BBC will show the final.
BBC head of TV sport Philip Bernie said: "We're very pleased with our selection of matches which includes England's highly anticipated opening match with Italy along with their crucial first knock-out match, if they proceed, and the first pick of the semi-finals." ITV director of sport Niall Sloane said: "The World Cup begins on ITV for UK viewers next year and we're looking forward to showing live two of England's three group matches as well as two of Brazil's, including the tournament's opening game between the hosts and Croatia in Sao Paulo."
Popular in the Community