Danish Prime Minister Helle Thorning-Schmidt, in between US President Barack Obama and David Cameron, with a glowering Michelle Obama off to the side.
And it made the front pages of almost all UK newspapers, many calling it disrespectful and selfish at Nelson Mandela's memorial.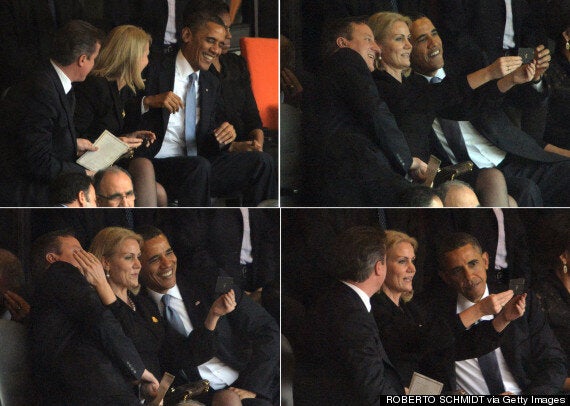 The famous selfie and its famous components
Sky's Anushka Asthana called out the papers for the faux-outrafge: "The only thing that picture made me feel was that for a moment they did not look like the THREE world leaders (did I mention, she is the Danish Prime Minister?) that they are. They looked human; excited; in awe of their surroundings."
Still, at least by the time the front pages came out, newspapers were sure it was Thorning-Schmidt.