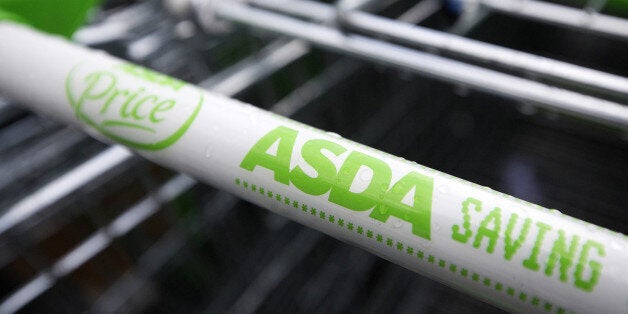 Asda has become the second of the Big Four supermarket chains to signal its food prices could fall in an independent Scotland if politicians stepped in to cut taxes.
Writing in the Herald, Asda CEO Andy Clarke singled out Scotland's retail levy, a tax on large retailers selling alcohol or tobacco, as an item of regulation adding to the cost of doing business.
"Politicians could help by abolishing the large retail levy. It would recognise the need to make Scotland a more competitive environment and reward rather than penalise those retailers that invest capital in bricks and mortar and support supply chains in Scotland," he wrote.
"To replace the amount taken off the bottom line by the levy, retailers would need to sell an additional £2 billion. That's not happening in this economic climate. But the reality for Asda is that the impact of this cost is spread across our 18 million UK customers, rather than our 1.8 million Scottish shoppers."
The Scottish government has suggested that supermarket food prices would still stay competitive as plans to cut fuel duty and reduce corporation tax would balance out any increased cost from doing business in Scotland.
Clarke warned that Asda could be forced to increase food prices if politicians fail to help reduce the cost of doing business.
"Our business in Scotland would have to reflect our cost to operate here. Already it costs more money to get groceries to people in Scotland, our taxes are higher and our margins are lower."
"I am not saying prices have to rise in an independent Scotland. I am saying that politicians of all sides need to work with business if they want to reduce the cost of doing business."
The furore over supermarkets' potential food pricing in an independent Scotland comes after a report in the Financial Times suggested that supermarket executives from the Big Four were planning to increase food prices if Scotland gained independence in next year's referendum.
Sainsbury's declined to comment. However, a Tesco spokesperson told the Huffington Post UK: "We've got a great business in Scotland and our job is to create the best offer for customers whatever the outcome of the referendum."
Tim Lang, professor of food policy at City University, told the Huffington Post UK: "Food prices are rising already. Scotland hasn't got the most benign of climates to do business."
Scottish Rural Affairs Secretary Richard Lochhead said: "The reality is that independence will provide the means to create a prosperous economy and better business environment, one that will deliver benefits for consumers and retailers alike – and supermarkets can look forward to a thriving future in Scotland under all constitutional circumstances.
"Supermarkets operate in competition with each other, and you can be sure if one supermarket chain has higher prices – for whatever reason – then their competitors will not be slow to take advantage of that."