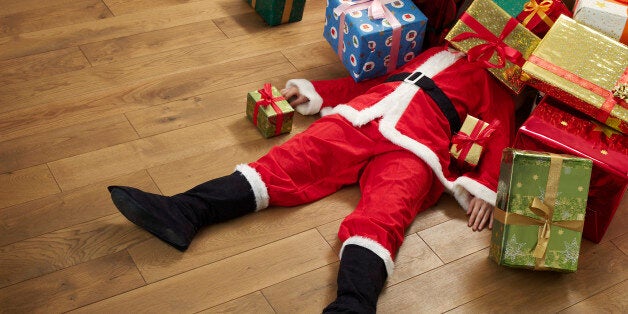 Scots have defied their spendthrift stereotype as a new survey has found they are set to be the biggest spenders on Christmas presents in Britain, splashing out £610 on gifts.
Scots are set to spend £120.61 more than the national British average and much more than those in the South West, who will spend £451, according to a survey by Begbies Traynor and Scotland Debt Solutions.
Wales came a close second behind Scotland, with the Welsh set to spend £596, while the East Midlands will have an average spend of £502. People in the North West are set to spend just £316, the lowest average spend, on Christmas.
This comes as Archbishop of Canterbury Justin Welby warned that the pressure to spend at Christmas "spoils life" for families across Britain, criticizing festive spending as "over the top".
He said: "Save up for the Christmas budget, be sensible, don't put pressure on your finances – don't make your life miserable with Christmas."
The survey by insolvency experts Begbies Traynor found that 11% of Scots said they expected to get into debt to fund their Christmas spending and 9% of those in the North West said they would too. By comparison, just 1% in the North East said they'd end up in debt.
"That people are readily expecting to get into debt this Christmas is very concerning," said Joanne Wright, personal insolvency expert at Begbies Traynor.
"We don't advocate everyone stopping spending altogether and we all know that circumstances can cause temporary cash shortages, but we want people to think hard about how much credit costs people across the nation and how long after the New Year they will be paying for their Christmas festivities."
Here's a useful infographic to explain the survey findings: