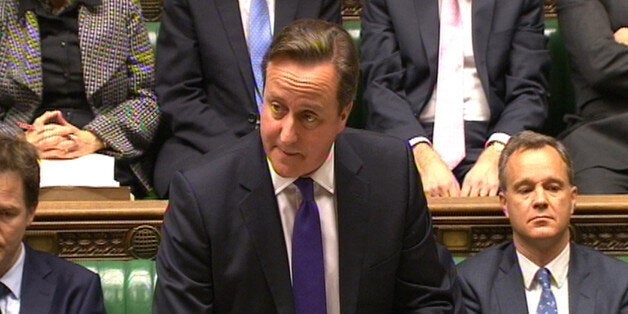 David Cameron is guilty of engaging in "yah boo" politics for criticising plans to award MPs an 11% pay rise, the chairman of the body that sets politicians' salaries has said.
The Independent Parliamentary Standards Authority (Ipsa) has said MPs' pay would go up from the current level of £66,000 to £74,000 after the general election in 2015.
However the move has been heavily criticised by Cameron as well as Ed Miliband and Nick Clegg - all three of whom are horrified at the signal it sends at a time of public pay restraint.
Ipsa was set up in the wake of the 2009 expenses scandal in order to stop MPs from deciding what to pay themselves. But party leaders are worried the public will not make the distinction between MPs awarding themselves a pay rise and one being set by an independent body.
Asked whether he would intervene to stop the salary increase, the prime minister told the BBC on Thursday afternoon: "I don't rule out taking action if they don't modify this proposal."
"This isn't a final recommendation. They should think again and I very much hope they do," he said. "The whole point of this reform was to get this out of the hands of MPs. But we need a process and an outcome in which the public can be confident."
His comments have been seen as a veiled threat that he may seek to strip Ipsa of its power to set salaries, or even abolish it all together.
But Sir Iain Kennedy, the chairman of Ipsa, hit back at Cameron. Speaking to BBC Radio 4's World at One programme, he said political leaders should not refuse to accept the decisions of independent bodies they had set up. He said: "These kinds of yah boo politics need to be translated into proper conversation.
In a foreword to its report, published today, the Ipsa board wrote: "We have a choice to make: either we say it is too difficult and ignore the issue for another number of years, or we address it with those sensitivities in mind.
"We choose the second option. We feel any other choice would be to abandon our responsibility, which Parliament gave us, to fix this problem once and for all.
According to research carried out by ComRes for Ipsa in September, 66% of the public thought that the figure of £74,000 was too high, compared with 24% who thought it was about right and 4% too low.