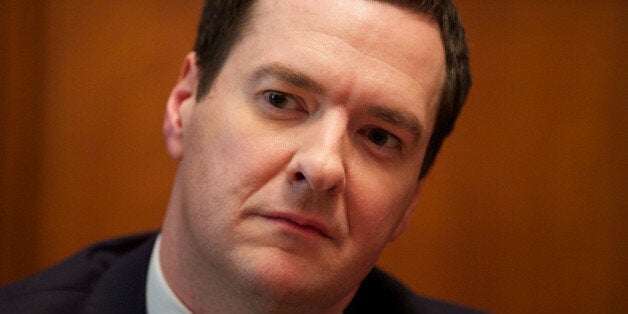 George Osborne has signalled his intent to cut 'billions of pounds" from the welfare budget after the next election.
Giving evidence to the Treasury select committee on Thursday morning, the chancellor signalled that he wanted "billions of pounds" in welfare cuts after 2015, adding: "I think the next government will want to undertake further reductions in the welfare budget and further welfare savings."
Osborne has already announced a new cap on total government welfare spending that is set to come into effect from 2015, with the precise limit to be spelled out next year.
David Cameron has suggested that the only area of welfare spending that will be exempt from the cap would be the state pension, leaving open the possibility that maternity and paternity pay would be cut. The Department for Work and Pensions spent £159bn on benefits in 2011-2012, with nearly half (£74.22bn) going to pay for the state pension, and just £4.9bn on jobseekers allowance.
The Institute for Fiscal Studies argued last week that the chancellor would need to cut a further £12 billion a year from the welfare budget after the next election in order to save other departments and services from deeper-than-expected cuts.
Osborne told Treasury select committee members: "Many billions of welfare savings are going to be required if we want to avoid cutting government budgets even further than they have been [so far]".
He suggested that the idea would be supported by "anyone who wants to be honest with the British public on dealing with the deficit".
Whether the Lib Dems will agree is another matter. In an article for the Independent website, chief secretary to the Treasry Danny Alexander accused the Tories of being "ideologically wedded" to spending cuts, in order to bring about a "smaller state".