Mourinho hopes the Blues are drawn to play Drogba's Galatasaray - one of five potential opponents in the last 16 - after securing top spot in Group E with a 1-0 defeat of Steaua Bucharest on Wednesday night.
Mourinho, who returned for a second spell at Chelsea in the summer and was given a rousing reception for the first match in charge, said: "He deserves a reception here, even better, he deserves it even more than me.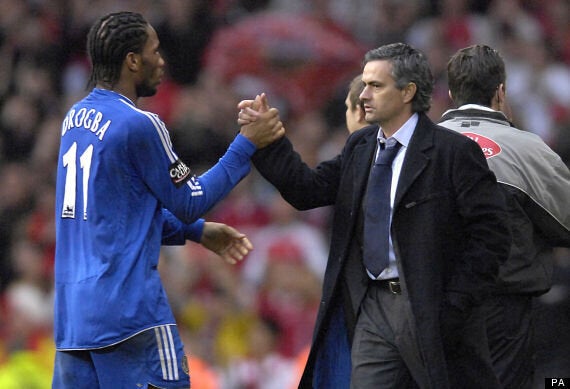 Mourinho congratulates Drogba during the 2007 League Cup final
"He deserves to get what I got against Hull City (in his first game back in charge this season). He deserves double to three times that. I know what I felt and I think he deserves that.
"So yes - Galatasaray is difficult, very difficult but I would like Didier to be back here and to feel what I felt."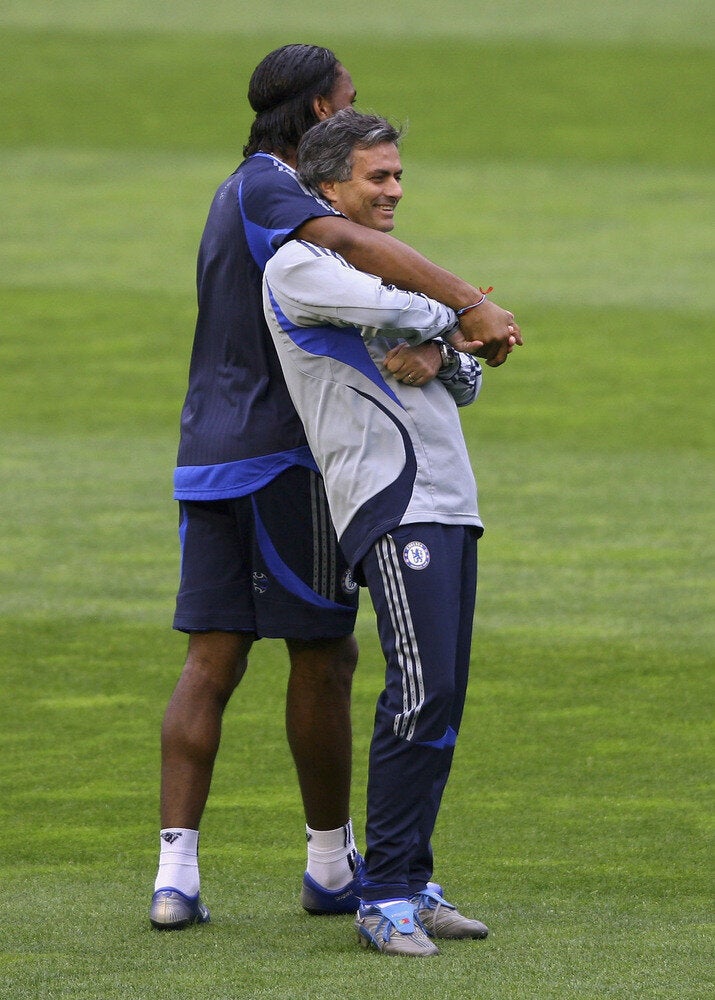 Drogba and Mourinho
The Blues had already qualified for the last 16 prior to the final match of the group campaign against already-eliminated Steaua and secured first place in Group E - and with it a more favourable draw - courtesy of Demba Ba's early goal in a display which will not have Europe's elite cowering for cover.
"We did enough to win without any kind of difficult moment," Mourinho said.