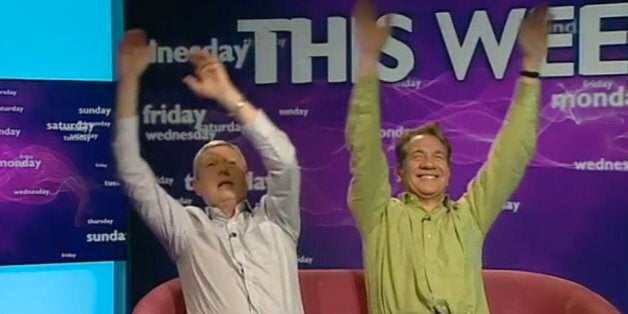 This Week, Andrew Neil's often unmissable overview of the last seven days in Westminster, featured a bizarre denouement on Thursday, with the host, former Defence Secretary Michael Portillo and former Home Secretary Alan Johnson waving their hands to the strains of Queen's We Are The Champions. The source of their delight? Becoming the top trending TV show on Twitter.
What makes the clip all the more choice is the absolute refusal of musician Kate Nash to join in the frivolity.
With Newsnight featuring regular comedy twists, and now This Week, we await that other great bastion of late night political discourse to get on board. Next Thursday, Question Time on a bouncy castle...