A Watford youth side was ordered off the pitch by its coach after an incident of racist abuse during an under-19 tournament in Italy.
The Watford side were playing Italian team Latina Calcio 1-0 in a Wojtyla Cup game in Rome on Wednesday when they were taken off by coach Dave Hughes following an incident.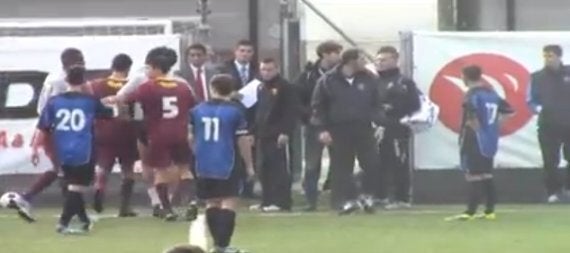 Watford's youngsters are ordered off by coach Dave Hughes
The club and anti-racism group Kick It Out are both now trying to find out the full facts behind the incident - a video of which has appeared online.
A Kick It Out spokesman said: "We have been made aware of an incident, we have been in touch with the club and they and we are now looking into exactly what happened."
Popular in the Community