West Ham manager Sam Allardyce is not expecting a summit with co-chairmen David Gold and David Sullivan despite the club's struggles in the Barclays Premier League.
The Hammers have won just three times in the league so far this season and find themselves just outside the relegation zone, with only goal difference keeping them out of the bottom three.
Allardyce's side have only shipped 19 goals so far but, with big-money signing Andy Carroll missing for all of the campaign to date, West Ham have only managed 13 goals themselves.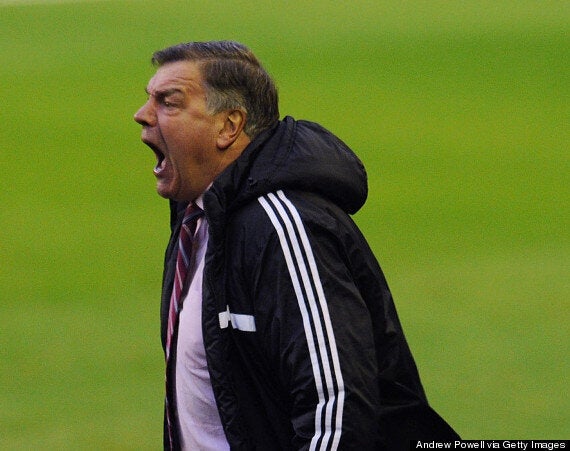 Allardyce is confident he can turn it around at Upton Park
Bottom club Sunderland are the visitors to Upton Park on Saturday afternoon but Allardyce is not fretting about his future just yet and is hopeful of being given plenty of time to turn things around.
"I wouldn't have thought I would have needed a discussion about my future with the owners," Allardyce said.
"They are going to stick with me or they are not. It is entirely up to them and how they see me in the job and how they see the situation at the moment.
"I can only say that when I look at their history they have always shown a level of patience to overcome a difficult situation and I hope that will be the same - I'm sure it will."
With the three teams below West Ham having changed their respective managers already this season, Allardyce knows his future will now come in to the spotlight but he does not anticipate going the same way as his former counterparts at Sunderland, Crystal Palace and Fulham.
"I know that in the end it is about us getting results again to alleviate the pressure on us all," he added.
"Everybody will speculate about my position now because I'm around where all the other clubs are and all of the other clubs have got rid of their managers so all perceive that I will be the next one in that line.
"It is the first time we have had a bad run in the two and a half years I have been here.
"It comes and it will happen, we have got to make sure we are determined enough and have the right desire to overcome it.
"It is about picking a few results up and then the pressure goes away for a while then hopefully we can sustain the results and keep the pressure off."