The album is a mixed bag - from vulnerable moments to full on 'come at me' sex songs, like 'Blow' where she sings: "I can't wait till I get home so you can turn that cherry out".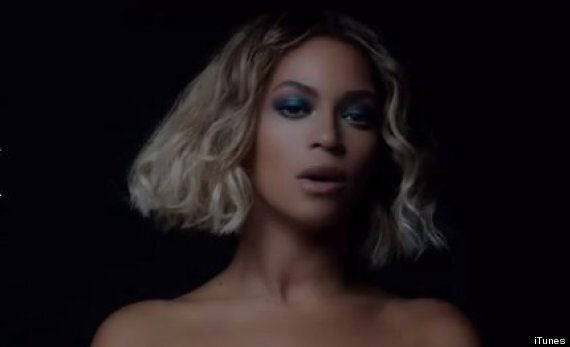 This should come as no surprise - Beyoncé does sexy, she does fierce and her type of "modern feminism" has never been about casting aside any sexuality to be taken seriously and considered successful.
On 'Beyoncé' she's made one of her boldest feminist statements since 'Independent Women' by including a verse from Americanah author Chimamanda Ngozi Adiche, who says:
"We teach girls that they cannot be sexual beings

In the way that boys are.

Feminist - the person who believes in the social

Political, and economic equality of the sexes."
And to celebrate that fact, here are Bey's most badass lines from her fifth album: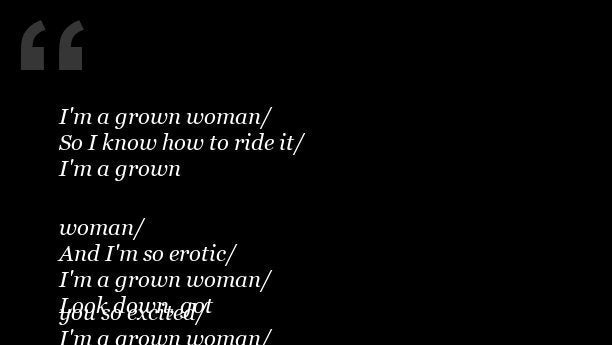 Beyoncé Badass Lyrics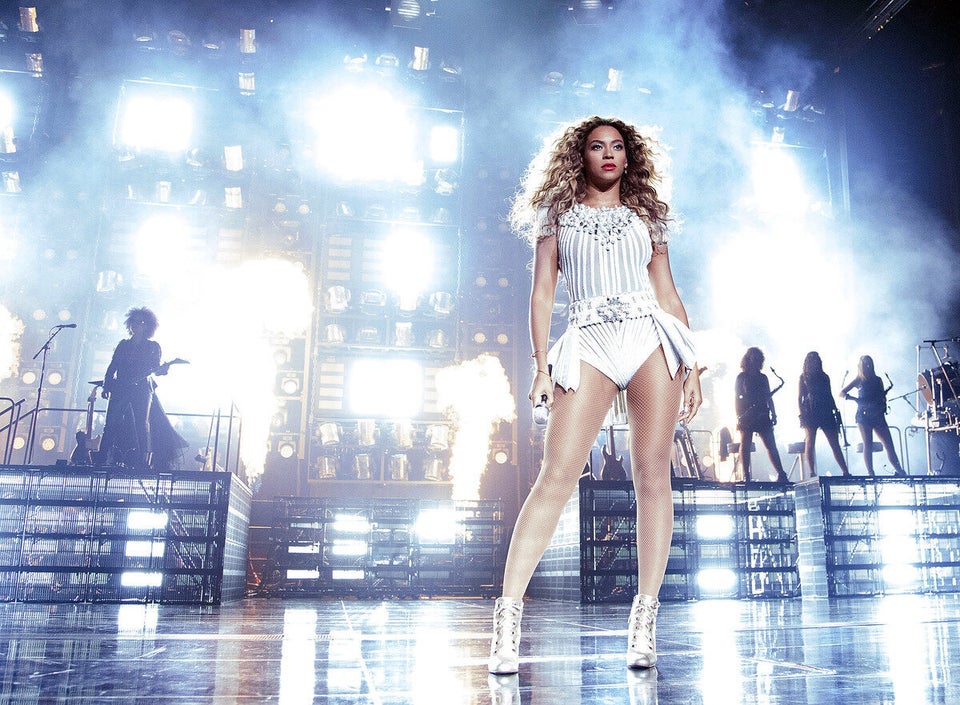 Beyonce's Mrs. Carter World Tour
Related