EastEnders' newbie Danny Dyer says he's bringing back the spirit of Frank Butcher in his character Mick Carter when he arrives in Albert Square on Christmas Day.
The actor says he'll be channeling the late Mike Reid's legendary wheeler and dealer because he was a 'real EastEnder'.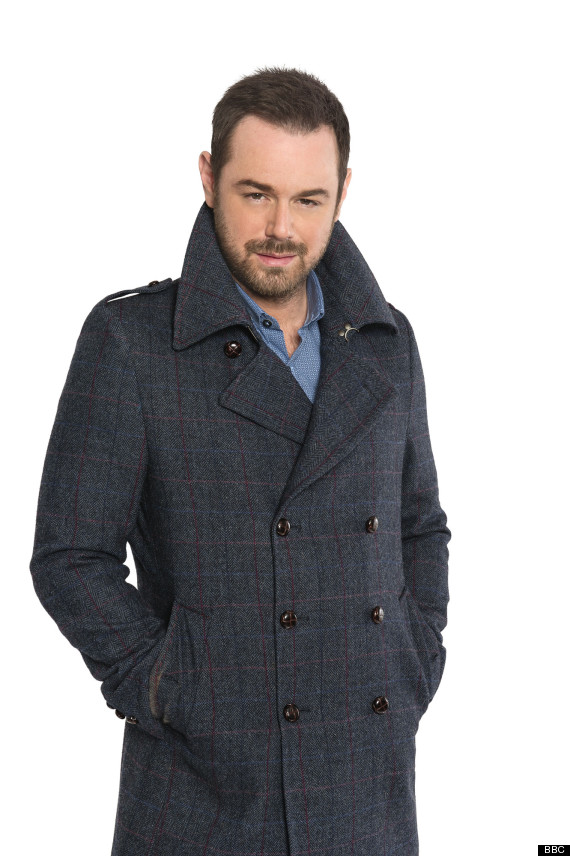 Danny Dyer
Danny told The Sun: "I'm trying to bring Frank back.
"He was my favourite character. I just love everything about him. He was a real East Londoner. He had a presence about him."
Danny's character Mick makes his debut on the BBC soap behind the bar of the Queen Vic after current landlords Alfie and Kat Moon get the boot.
He's joined by the rest of his family, wife Linda (Kellie Bright), son Johnny (Sam Strike), daughter Nancy (Maddy Hill) and sister Shirley (Linda Henry).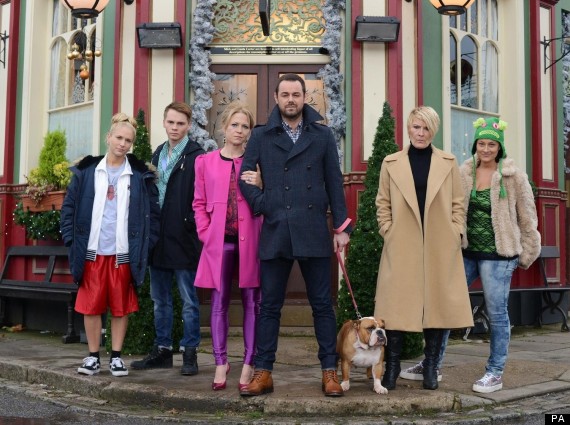 Danny Dyer as Mick Carter (centre) with the rest of the Carter clan
And Danny - who is a real EastEnder himself - says he'll be using his own real life experiences when he plays Mick.
"I think the more you can make the character close to yourself the better," he said.
"Mick is a nice person. He's a normal guy who loves his family, he's a grafter, but there's definitely something there - you really don't want to cross him."
He also revealed that his first day on set was like being the new boy at school.
"On my first day I queued up to get my lunch but obviously I don't know anyone, so I had to sit on my own," he said. "A couple of them did come over out of pity, but it was horrible. Nice bit of chilli though!"
"It's like being at a new school," he continued.
"We all came in together as a family, I think it would have been a lot harder to come in on your own. We stuck together."
Earlier this week 'EastEnders' bosses revealed former 'Coronation Street' star Timothy West had been cast to play Mick Carter's father in the soap.
Viewers will see "opinionated" and "curmudgeonly" Stan Carter arrive in Walford in January.

LIKE US ON FACEBOOK | FOLLOW US ON TWITTER
CLICK HERE TO WIN A HP PAVILION TOUCHSMART 15.6" LAPTOP WORTH £500!