We shouldn't laugh but...
In a bid to reduce the number of people injuring themselves on escalators over the Christmas period, Network Rail have released footage of unfortunate folks taking a tumble.
Hundreds of people fell on an escalator this year usually in easily avoidable situations - rushing, being too drunk or carrying heavy luggage.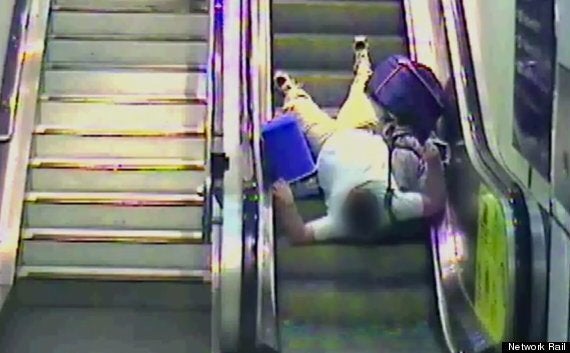 Robin Gisby, Network Rail's managing director of network operations, said: "Stations are increasingly busy places but the majority of slips and falls we see could still be avoided.
"We often see people struggling with several pieces of luggage on escalators when the lift would be easier for them. It might sound obvious, but simply holding the handrail can be the difference between an uneventful escalator ride and a bump and bruise – or worse.
"We hope that the new campaign will act as a friendly reminder to take a little extra care when you're travelling during this busy festive period."
So watch the video and learn your lesson...
Popular in the Community