The Alan Partridge star has been Golden Globe-nominated (along with co-writer Jeff Pope) for his script about Irish lady Philomena Lee's hunt for her son, who was taken from her by Catholic nuns and sold to an American family when he was a young boy.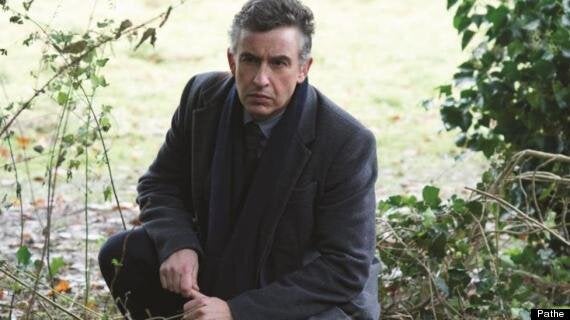 Steve Coogan plays Martin Sixsmith in the story of an Irishwoman's search for her adopted son
Philomena Lee is played by Dame Judi Dench (also nominated for her lead role), and Coogan plays journalist Martin Sixsmith who helped Philomena with her search, and whose book provided the basis for the screenplay.
Coogan was speaking after an extremely well-received screening of the film on Friday evening in London.
He revealed, "What really this film is about for me is cynicism.
"One of the reasons I wanted to write the film this way, is that so much entertainment is cynical, post-modern, ironic executions of things where it's all about style, not about substance. I wanted to say something sincere and uncynical.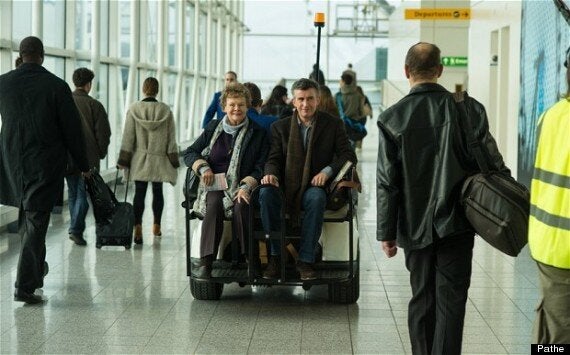 Dame Judi Dench plays Philomena, who was able to forgive, not forget, what happened
"Sometimes being cynical is a defensive position that people take up, whether creative or private, but Martin was someone pretending to be cynical because he thought that was the best option, when at heart, he's a sincere man.
"I think that lots of people feel like that, that they have to be cynical to show they're smart, savvy and at heart, people would like to be sincere, and tap into that through Martin.
"So he could have been a journalist, or a lawyer, that wasn't important, what was important was his overcoming his own cynicism."
He said on Friday, "The parallels between my involvement in Hacked off and press reform weren't in the forefront of my mind when we began.
"It was only when I began, I thought, there are some parallels to what I've been experiencing recently. It was incidental, a happy or unhappy coincidence that there was an overlap there."
The story of 'Philomena' shows Sixsmith growing increasingly indignant and angry at the behaviour of the nuns who kept mother and son away from each other, despite both of them returning to the convent at Roscrea independently in their search for each other, but Philomena showing little bitterness for what happened.
Coogan revealed that he had optioned the rights to Sixsmith's book without reading it, after he read the story i in a newspaper, and starting telling it to his girlfriend. "Before I'd reached the end, I was crying."
'Philomena' is still on release in selected UK cinemas. Watch the trailer below...
Related