I always enjoy the way that every Christmas, year in, year out, TV chefs assume that no one in the land has access to a) recipes that have been handed down through the generations, b) someone else to do the honours with the turkey, c) a well-thumbed, much-trusted cookbook or, failing all else, a Marks & Sparks Christmas dinner for one (which does very well when you're between night shifts, I can happily confirm!)
But... SHOULD you be in need of fresh inspiration, read on...
The Great British Bake Off - 8pm, BBC2
For the last time on BBC2 before their 'promotion' next series, the effective pairing of Mary Berry and Paul Hollywood bring you a catalogue of Christmas treats. Highlights include Hollywood pummelling a Scottish black bun into submission, and showing just what can be done with the Christmas Day leftovers, while Ms Berry shows just why her words of wisdom during this year's contest should be adhered to... with a stunning gingerbread house, straight out of a fairytale and (almost) too good to eat. Be sure to have your dinner first.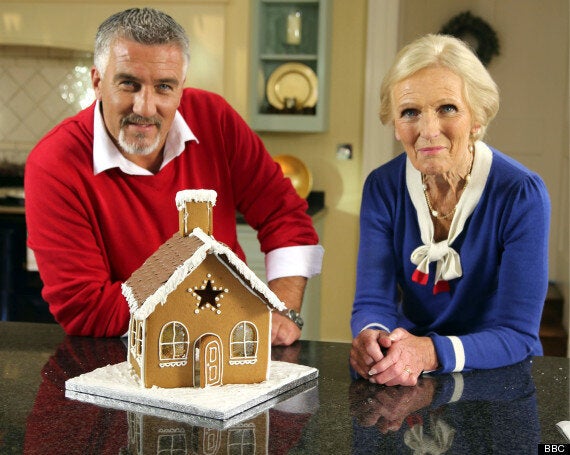 The Lockerbie Bombing - 11pm, ITV
It's an astonishing 25 years this week since PanAm Flight 103 broke into pieces over this small Scottish town, killing all 259 passengers, as well as 11 of the close community's residents. Enough time to consider this tragedy forensically and dispassionately? Right on the first count, very wrong on the second. With only one Libyan man, Abdelbasset al-Megrahi, ever convicted with planting the bomb that took the plane out of the sky, and the retired head of the FBI now saying he believes more names will be revealed following revolution in Libya, this documentary manages to be both technically interesting, politically topical and extremely moving.