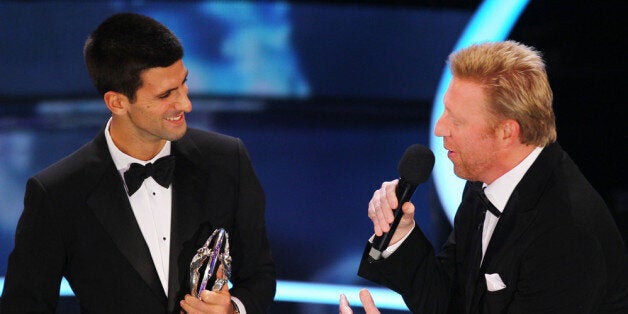 Boris Becker will join Novak Djokovic's coaching team in the new year.
Becker will become Djokovic's new head coach, replacing Marian Vadja, who will remain part of the Serb's team.
The world number two, who will defend his Australian Open title next month, was defeated in the Wimbledon and US Open finals by Andy Murray and Rafael Nadal this year.
Perhaps impressed by Ivan Lendl's effect on Murray's game, Djokovic has recruited three-time Wimbledon champion Becker.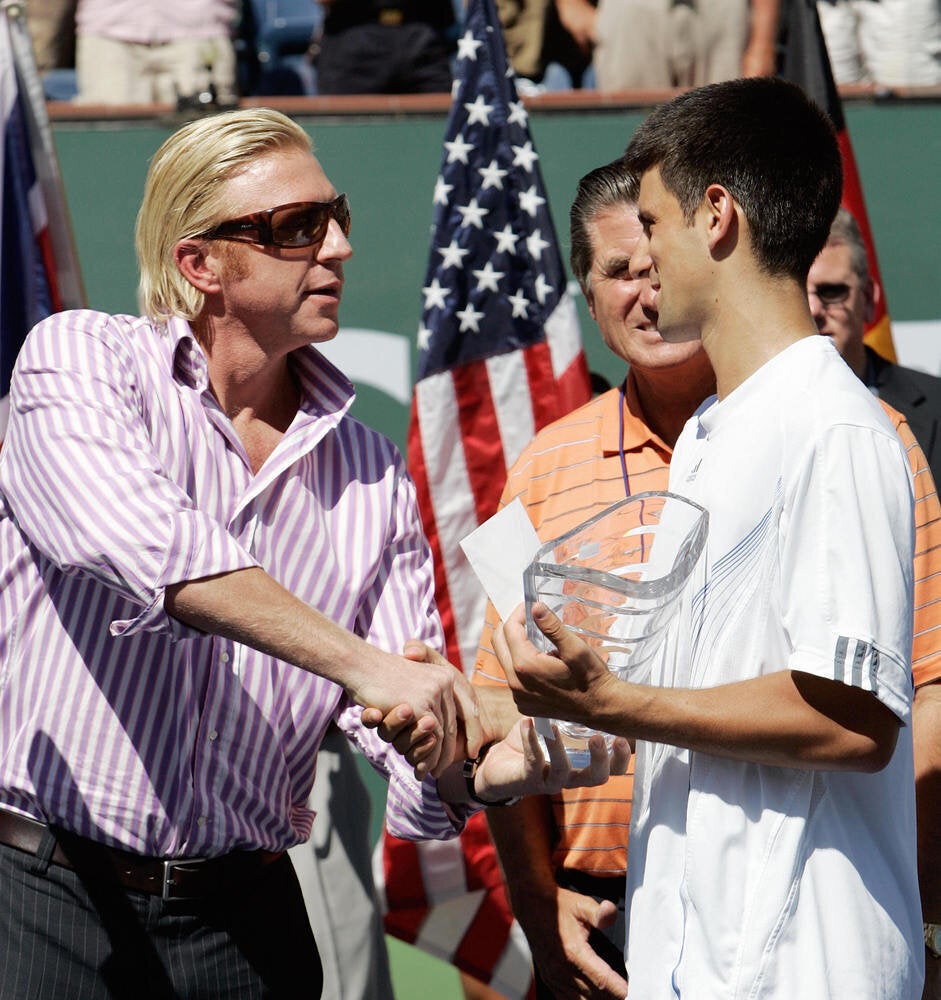 Djokovic and Becker
Becker has primarily worked as a pundit since he retired from tennis in 1999, and commentated on both of Murray's Grand Slam wins for Sky Sports and the BBC.
The German won six majors, including two Australian Opens and a US Open, but is best known for his Wimbledon win as a 17-year-old in 1985. His coaching experience, however, is severely limited.