Lots and lots of films on the box this Christmas. Here are our pick of the top 12 on offer across the various channels - with a bit of romance, adventure and thriller all in the mix. (We'll be offering a separate selection for New Year week over the next few days... )
The Young Victoria - 5.25pm, BBC2
We're so used to seeing pictures of Queen Victoria as a humourless widow, never out of her black garb, this look at a different chapter of her life provides a completely fresh angle. Instead of the dourness of the Penny Black stamp, we see her young, wilful and swept off her feet with love for her German suitor Albert. Emily Blunt is in fine, feisty form as the future monarch, willing to defy her senior courtiers for the sake of what would prove to be a lifelong passion. Just sad that Albert's life wasn't longer, and her grief for his loss would define her reign and her enduring image.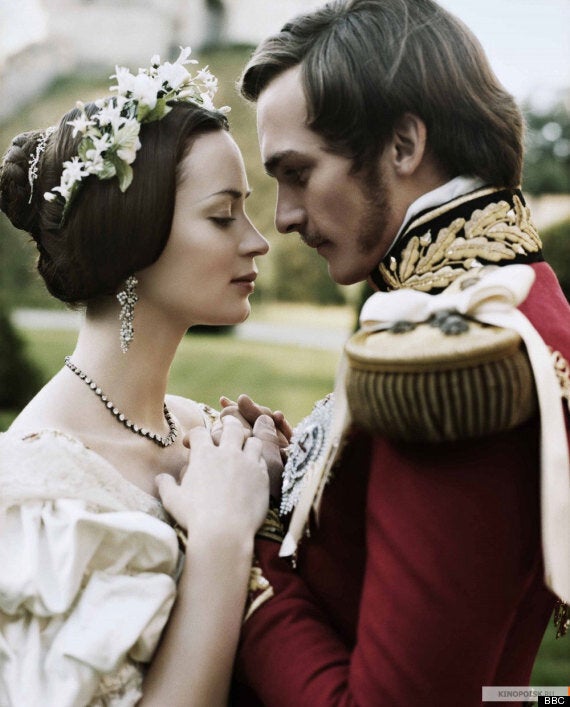 Harry Potter and the Order of the Phoenix - 6.30pm, ITV
The fifth instalment of JK Rowling's masterpiece brought to screen. He who must not be named has returned, but it seems only Harry is willing to believe it. All the usual stars, plus Imelda Staunton as tutor Dolores Umbridge, poisonous in pink.
Never Let Me Go - 10.25pm, Channel 4
Despite the high-wattage combination of Keira Knightley and Andrew Garfield (now Spiderman), it is Carey Mulligan who provides the beating heart in this engrossing adaptation of Kazuo Ishiguro's thought-provoking novel. The young love divided between the three leads helps carry the far more chilling, heavyweight nature of the science in this haunting tale, where no one's future is what it would seem destined to be.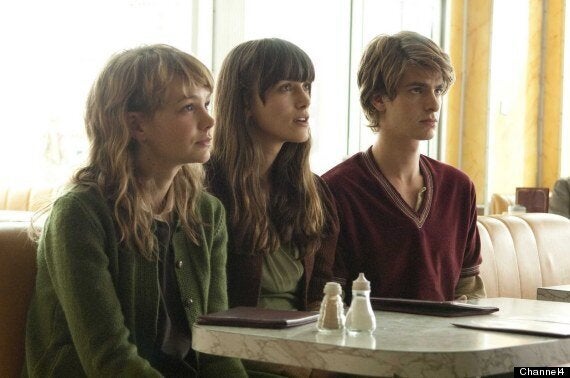 Whisky Galore! - 7pm, BBC4
This classic film of smuggling contraband booze in the Hebrides continues to work its charm, nearly 65 years after it was made. The local Home Guard is led by a stuttering Basil Radford, whose wife delights in his humiliation. A timeless tale.
Mia Wasikowska's career hit another high with her pale and interesting take on Charlotte Bronte's classic heroine. Add Michael Fassbender to the mix as the demonised but lusty Mr Rochester, and there's not much can go wrong with this.
The first of one of cinema's great trilogies, and I say that as a non-fan of this big animation business of which I hear talk! The fable of two competitive toys, Woody and Buzz Lightyear, brought to life with the voices of Tom Hanks and Tim Allen, is one - and this is the only tine I'll use this term, promise - for all the family. (Toy Story 2 is on Christmas Eve, 3.40pm, BBC1, the third one on Boxing Day, 3.20pm, BBC1).
An American in Paris - 10.15am, BBC2
For my tuppence worth, the mightiest of big MGM musicals. Gene Kelly was at the height of his powers both as choreographer and in the lead role of a young artist whistling his way around the Latin Quarter, looking to fall in love with pretty-as-a-peach Leslie Caron, and the 17-minute ballet scene is the stuff of fairytales. Baz Luhrmann, watch and learn.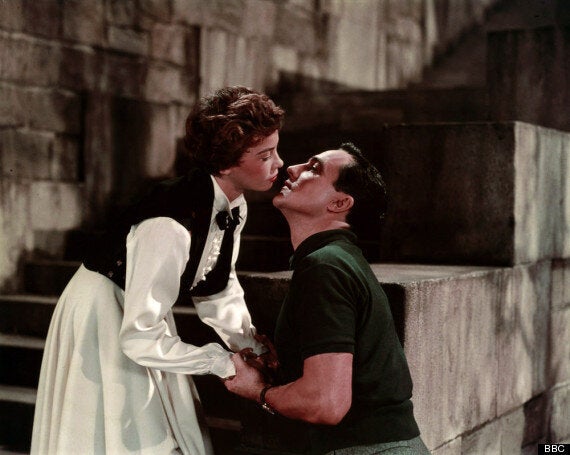 It's A Wonderful Life - 1.10pm, Channel4.
Finding Nemo - 5.55pm, BBC1
More animated adventure as a single parent clown fish sets off to reclaim his beloved son Nemo, who's had the misfortune to be netted by a scuba diver. A feast for the eye, full of colour, plot and gags, that put Pixar firmly on the map as Disney's peer, and possibly successor.
The Awakening - 11.25pm, BBC1
Rebecca Hall proves a safe pair of hands as a professional ghosthunter/myth-debunker, despatched to a remote boarding school in the 1920s, where a series of unexplained happenings have been sending the students, and their fee-paying parents, into a panic. One of the most haunting sights is teacher Robert Mallory (Dominic West) having a bath through a hole in the wall, however, this isn't a vintage tale. I vouch you won't guess the ending.
Multiple Oscar winners Aardman Animations pull it off again with this homage to great war films such as The Great Escape. Briefly, The hens must find a path to freedom, and Rocky the Rooster is on hand to help. Voices are mostly British - Jane Horrocks, Timothy Spall and company - with Mel Gibson(?) as Rocky the only import. Laughs and tears a-plenty, while your turkey is in the oven. (Wallace & Gromit in The Curse of The Were-Rabbit is on Boxing Day)
Casablanca - 2.35pm, Channel5
Love story, wartime drama, even political thriller. Now over 70 years old, much copied but never beaten, Casablanca hinges for the most part on what Rick doesn't say. There'll never be another Bogey.
Michael Jackson's This Is It - 9.30pm, Channel5
For all those still missing their Prince of Pop, this is the next best thing - an expertly assembled montage of Jackson's last days in rehearsal, preparing for his ill-fated UK tour, before his death in 2009. Traces of the magic were still on show, as well as revealing glimpses of the fragility that would prove fatal.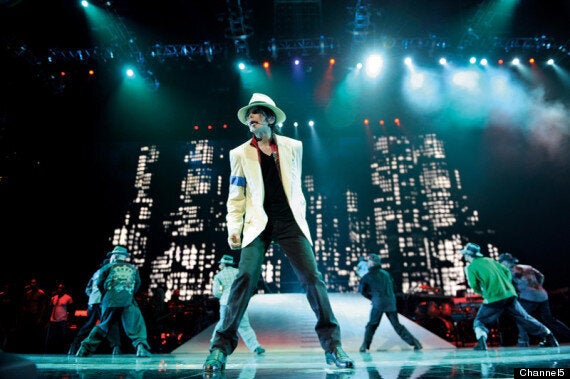 High Society - 12.45pm, Channel 5
Bing Crosby, Frank Sinatra and the luminous Grace Kelly team for this musical re-hash of 'The Philadelphia Story'. What it lacks in the wit of its predecessor, it more than makes up for with Kennedy-esque Capey-Coddy glamour, and Celeste Holm's pencil straight skirts and wit.
Independence Day - 6.20pm, Channel 4
The coming of age of Will Smith, in the sci-fi epic that brought the best out of all its actors, and they were still dwarfed by the stunning visual effects. Great stuff for a hangover and a turkey sandwich.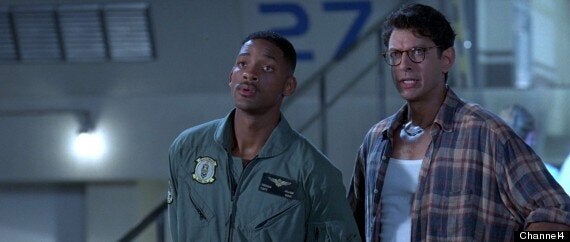 Popular in the Community