Lostprophets singer Ian Watkins spoke to a female fan from prison the day after admitting two counts of attempted baby rape and said he planned to release a statement saying it had all been "mega lolz".
Watkins is in Cardiff Crown Court today for sentencing for a total of 13 child sex offences. Two female co-defendants, aged 21 and 25, also pleaded guilty and will be sentenced. They cannot be named for legal reasons.
Christopher Clee QC, prosecuting, told the judge Watkins made two phone calls from Parc Prison, Bridgend, after pleading guilty last month.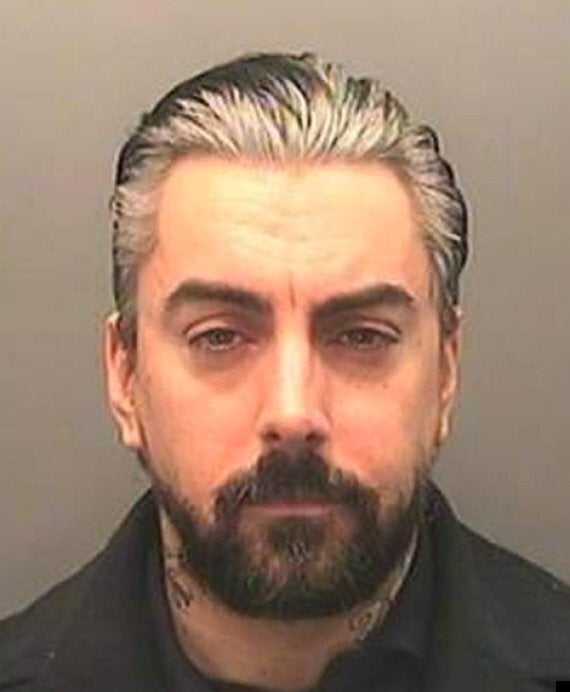 Ian Watkins pleaded guilty to two charges of attempting to rape a baby
In a transcript of one conversation with a female friend named as Samantha, he said he was going to release a statement when he was sentenced, saying: "It was mega lolz, I don't know what everyone is getting so freaked out about."
He is also reported to have said: "Nobody was harmed. I'm not a paedophile," and expressed exasperation at the way people had reacted to his guilty pleas.
Watkins explains in the conversation that he was faced with a choice before pleading guilty: "It was like either I go up there and say 'come on it was not that bad, nobody got hurt'."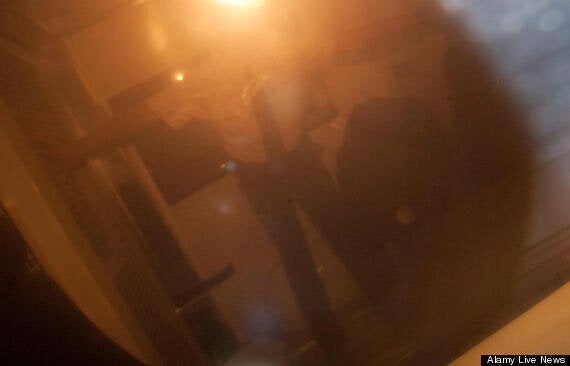 Watkins crouched in the back of a van on his way to Cardiff Crown Court on Wednesday
He said it was either that or "try to win them over with my charm" and end up saying, "I was off my head and do not remember anything".
Clee said in a second conversation with the same woman on the following day he claimed a lot of what he had said in online conversations was "bullshit chat that I did to shock when I was off my head".
Clee also detailed for the court the specific images found on the singer's computers. Of a total of 90 child abuse images, 24 fell in to the most severe category. He also possessed 22 separate bestiality images.
The phrase "mega lolz" was used by the Lostprophets on some of their t-shirts. The group also performed in front of a back-drop saying MEGA LOLZ! on the main stage of the Reading Festival in 2010. The Lostprophets perform against a back-drop saying MEGA LOLZ! on the stage at Reading Festival
Watkins's barrister, Sally O'Neill, said her client's life had unravelled because of the pressures of fame and his drug addiction.
"He was the singer of an extremely successful band that sold millions of records and the focus of considerable attention from fans," she said.
"Fans who would do anything to attract his attention and once they had it do anything to keep it. It was 24 hours a day, seven days a week. He was bombarded with messages from fans trying to hit on him."
"There is little that can be said in the way of mitigation," she said.
Watkins has been on 15-minute suicide watch since he has been in jail, his QC says. Watkins looking down at the ground in dock

— Ciaran Jones (@ciaranjones1) December 18, 2013
"However, the court may wish to consider how did this happen? What caused a man who had no problems in his life until he was about 30 commit these sort of offences? The drugs obviously played a considerable part in this."
She said it was clear that Watkins had been on drugs during the abuse of Woman A's baby - an episode captured on his video camera and later uploaded to an online storage facility.
O'Neill said Watkins had no memory of the incident and was "deeply sorry and ashamed" when realising what he had done.
She also sought to downplay Watkins' "mega lolz" comments - which she described as "bravado". "He was at a very low ebb and under considerable stress," she added.
She also produced letters from Watkins' family and friends which described him as "kind, gentle, considerate and talented man".
It was also her case that the two female co-defendants were equally to blame for the abuse that was carried out.
However, Woman A's barrister, Jonathan Fuller QC, disputed this, describing his client as an impressionable 17-year-old when she met Watkins - who was almost twice her age - for the first time.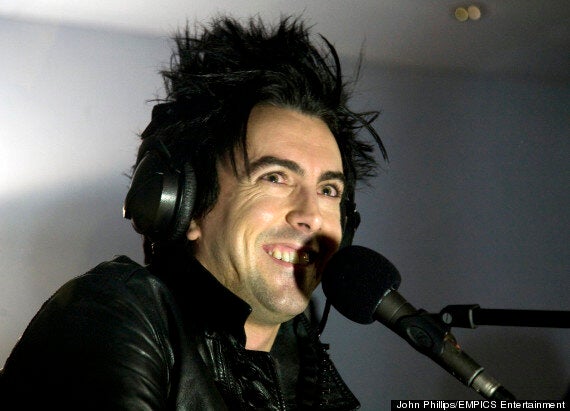 Watkins changed his plea to guilty at the last minute
"She was corrupted by him," added Fuller.
"He darkened her world with drugs and even injected her with heroin. She sacrificed her own moral compass so she could sustain a relationship with a man she was obsessed with.
"She was a girl doing her A-levels. He was in the limelight and a rock star. She was vulnerable and exploited."
Fuller added that Woman A fully accepted her actions and had shown genuine remorse. He said her "coping mechanism" while on remand had been to self-harm.
O'Neill told the court that Watkins initially denied that the person depicted in key video evidence was really him.
A 15 minute sequence of footage, which would have been shown in court had he gone to trial, shows him attempting to rape a baby twice.
The baby's mother, who has admitted aiding and abetting the attempts, is also in the video footage found on one of the singer's computers.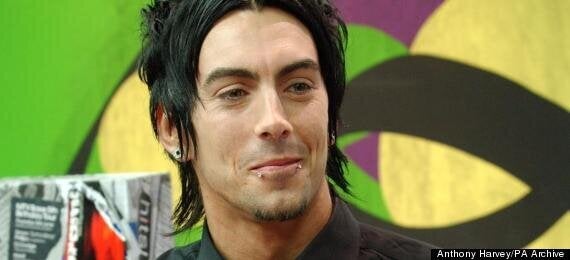 Watkins's barrister said his life had unravelled because of the pressures of fame and his drug addiction
Watkins would have contested the evidence in a trial, claiming the images had been manipulated to make it appear as though it was him.
But expert examination of it proved conclusively that the recording is authentic.
"He has conceded that it must be him in the recording and the recognition has made him feel sick, although being told that the male and female victims were not harmed gave him some comfort," she said.
She said Watkins also conceded that it was "probably his arrogance" that led him to believe he could live outside normal rules of morality.
"He has perhaps, belatedly but nonetheless now, realised the gravity of what has happened," she said.
"He has an acknowledgement that he has got himself into this situation and is ashamed and appalled at what has happened, and deeply ashamed at what he has put others through."
Watkins was arrested in December last year. The 36-year-old had previously insisted he was innocent and would fight until his last breath to clear his name.
Related