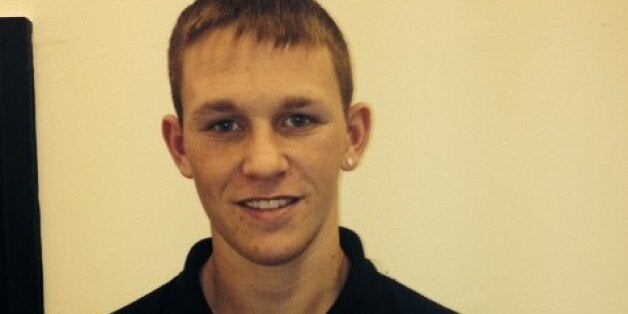 Introducing this week's apprentice, who's actually a trainee..
Job Title: Manufacturing Staff – Line 2 Trim and Chassis
Company: Nissan Motor Manufacturing UK Ltd
Traineeship: Youth Evolution Scheme
What's a typical week like for a trainee?
The first part of my Traineeship involved a mixture of studying - Maths and English – to improve my employability and bring these up to a business standard. Plus we work in a simulated production environment meaning we get to deal with a real range of activities that are directly related to working on the production line at Nissan/in the car manufacturing industry.
What has been the most memorable day of your traineeship so far?
My first day of working on the axles at the Design Technology and Logistics Centre was the most memorable because it gave me a real taster of what I would be doing at Nissan if I secured a job.
Why did you decide to become a trainee?
I was already out of work and struggling to find any for at least a month. I was really interested in getting a job in the automotive industry, which is what eventually made me consider doing a Traineeship through Nissan.
A Traineeship is an education and training programme with work experience that would enable me to gain the skills and experience employers are looking for.
The Traineeship gave me access to free training to really prepare me for work, polish my English and maths where I needed a bit of help and gain a high quality work experience placement.
What are the best things about being a trainee?
I love the fact the programme is so hands-on, that is what makes it so enjoyable. Being able to learn new skills that I can apply to my job at Nissan and the automotive industry in general is great.
What are the best things about working in the industry you work in?
I've always wanted to work in a factory and with cars and I have always been attracted to Nissan as an employer.
The size of the factory fascinates me and there are a lot of advantages to working at Nissan, it's the biggest car manufacturer in Europe. The manufacturing economy is really picking up so I'm confident this is a career for me.
What's the most surprising thing you've learnt during your traineeship?
If I hadn't gone onto this programme I would never have discovered things about myself, for example the fact that I have such good dexterity skills. I was also surprised by how up-to-date the technology is that is being used to train us.
What would you say to someone thinking about applying for a traineeship?
I would say apply for the programme and stick it out, it's worth it in the end. It has made a real difference to my career and given me life-long skills - it could do the same for others.
What do you think are the biggest myths about traineeships?
There's a myth that Traineeships are all about making young people work for no money, which is just not true. It's all about helping us gain the right experience and helping us figure out what job is right for us. With so much further education costing – consider this vital training for free, with the added plus of really hands-on work experience that means I have secured a job (and hopefully a long career) at the end of it.
What do you expect to be doing in 10 years time?
I would like to still be working at Nissan and to have worked my way up to at least Team Leader.
I would like to be competent on as many jobs in the factory as possible and carry them out to the highest of my ability, this means I will be able to work in any shop in the factory giving me the best experience.
Are you happy you chose a Traineeship?
Yes because by doing the Traineeship I was able to get the hands-on experience as well as building up my maths and English skills. This meant I was more prepared to be able to secure a job or Apprenticeship and succeed in the application process.
What advice would you give someone leaving school or college now?
I would advise that need to get as much training as possible in order to get the skills and career you want. A Traineeship is the way to do that as it prepares you for the world of work.
Popular in the Community