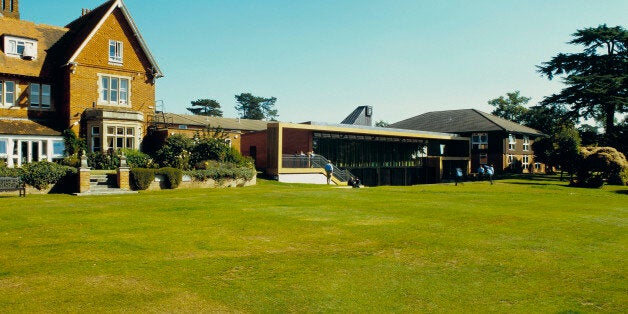 Deputy Prime Minister Nick Clegg has spoken of his shock after the headteacher of the prep school he attended as a boy was convicted of historic child sex offences.
Roland Peter Wright, 83, from Farnham Royal, Buckinghamshire, assaulted five pupils aged eight to 13 at Caldicott Boys' Preparatory School between 1959 and 1970.
Mr Clegg, who was joint head boy at Caldicott in 1980, told The Times that he was "shocked and appalled by the gross betrayal and violation of childhood innocence shown to have taken place".
He added: "These reports will disturb everyone, but most especially those, like myself, who were pupils at the school and were entirely unaware that such abuse was taking place.
"I can only imagine the devastating impact that such abuse must have had on the young boys who were affected. My heart goes out to them."
Wright was found guilty of 12 counts of sexual assault by a jury at Amersham Crown Court yesterday and will be sentenced on February 6.
Wright had previously been found not guilty of three offences at an earlier trial.
Tom Perry, 60, a former pupil at Caldicott who was abused by Wright, appeared in Chosen, a Bafta award-winning documentary about sexual abuse in Britain's private schools.
Waiving his right to anonymity, he told The Times that as a child he had "no clue" about sex.
He said: "You look back and know it shouldn't have happened, but at the time? You were aware that you were in the most secret of places, with an adult. I was a 12-year-old boy in bed with a 36-year-old man. Shocking as it sounds, it was a privilege."
Wright's conviction comes after fellow former teachers John Addrison and Hugh Henry pleaded guilty to sex abuse, it can now be reported.
Addrison, 54, from Slough in Berkshire, pleaded guilty to offences of indecent assault and indecency with a child and was sentenced to five years imprisonment at Aylesbury Crown Court in November last year. He will remain on the sex offenders register for life.
Henry, 82, from Amersham, pleaded guilty to offences of indecent assault and gross indecency. He will be sentenced with Wright.
David Geddes, 71, from Upper Wield, Hampshire, was acquitted by a jury at a re-trial in March this year, after being charged with four counts of indecent assault on a child under 16.
Ruth Bowskill, of Thames and Chiltern Crown Prosecution Service, paid tribute to the victims of those found guilty of abuse for their "strength and tenacity in coming forward and giving evidence".
She said Wright had both "breached the trust" of pupils, parents and staff and of his position of authority, but had never shown any contrition or apologised for his conduct.
Ms Bowskill added: "It is only due to the great courage and persistence of the victims and those affected by the abuse that the despicable behaviour of these teachers at the school has been exposed."