Britain is in danger of being left with hollowed out armed forces, with "exquisite" equipment but without the soldiers, sailors and airmen needed to man it, the country's most senior military officer has warned.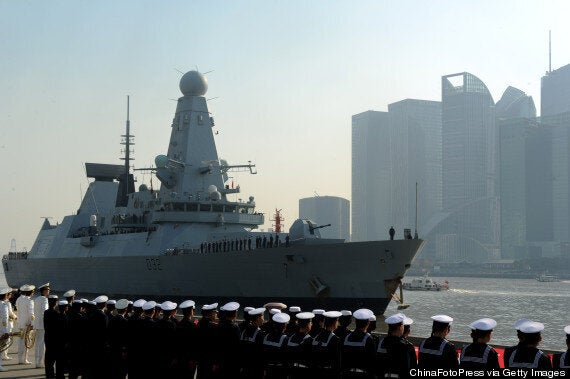 General Sir Nicholas Houghton, the Chief of the Defence Staff, said that while the future budget for the forces equipment programme was guaranteed by ministers, military manpower was increasingly seen as an "overhead".
Speaking to the Royal United Services Institute military think tank, he said the result was that activity and training levels were being "squeezed" while the Royal Navy was "perilously close" to its "critical mass" in terms of manpower.
"Whilst exquisite technology has been protected as the key to operational superiority, manpower has been seen as more of an overhead. Activity levels and training has been squeezed," he said.
"The one bit of defence's future funding that has political commitment to real growth is the equipment programme but the dawning reality is that even if we maintain the non-equipment budget in real terms, rising manpower costs raise the prospect of further manpower and activity cuts in the future.
"Unattended, our current course leads to a strategically incoherent force structure - exquisite equipment, but insufficient resources to man that equipment or train. It is what the Americans call the spectre of the 'hollow force'.
"We are not there yet, but across defence I would identify the Royal Navy as being perilously close to its critical mass in manpower terms."
Following his speech, the head of the Royal Navy, Admiral Sir George Zambellas, took the unusual step of issuing a statement acknowledging that his service was under "significant manpower pressure" but insisting it would not "throw us off track".
"We take a long view on our duties at sea and, on behalf of our nation, are fully ready to meet the challenge," he said.
In a wide-ranging address, Gen Houghton said there was a "creeping aversion to risk " when it came to deploying of the armed forces which he contrasted with the "mindset of aggressive risk management" shown by the French in recent operations in Mali and the Central African Republic.
"This aversion has multiple origins - some in politics, some in society, some legal, some in the media, and some in the armed forces themselves," he said.
"We must be careful as a society and as a professional military not to lose our courageous instinct since it is one of the things that keeps us for the moment in a class apart."
The Government's duty to provide security could not be "wished away", he said, and it was not enough simply to see the forces as a "£33 billion national insurance policy" waiting to respond to events.
"Government must not, given the security challenges at the edge, keep that capability at home waiting for the next intervention," he said.
"Rather it must exploit it pro-actively meeting the challenges of stabilising an uncertain and dangerous world, helping to prevent conflict and to build security capacity of other nations."
Gen Houghton's speech echoes concerns among some in the military that manpower cuts since the Strategic Defence and Security Review in 2010 have gone too far.
He suggested that decisions on armed forces spending had too often been taken "with an eye on supporting the United Kingdom's defence-industrial base" and called a programme of "balanced investment" in manpower and equipment.
While limited resources had increasingly been channelled into "large capital equipment programmes", the forces had been left "critically deficient" in key capabilities such as intelligence, surveillance, communications, logistics and tactical transport.
"We must be careful that the defence budget is not disproportionately used to support British defence industry," he said.
"There is a strong strategic case to retain specific sovereign capabilities in national hands. But the defence budget does not exist primarily to subsidise the defence industry or promote defence exports. It exists to maximise defence capability."
He suggested that Britain should be prepared to contribute more to United Nations operations, while there was a need for greater capability-sharing with the UK's European allies in Nato.
"We must start to be braver in recognising that the European pillar of Nato has to start to genuinely share capability rather than indulge in some reductionist alchemy which leaves everyone doing less of the same," he said.
Gen Houghton called also for a re-evaluation of Britain's homeland security, with the potential for a state-sponsored terror or cyber attack to alter "many of our calculations about the security of the United Kingdom in the years to come".
In his statement, Admiral Zambellas, the First Sea Lord, said: "As the Chief of the Defence Staff has said, it is quite true that the Royal Navy is under significant manpower pressure, in key specialist skills to meet today's commitments.
"This is a recognised leadership and management challenge that is part and parcel of the Royal Navy's renaissance, and we are working closely within and across defence to meet that challenge, but also to chase the opportunities it offers. But, I do not expect it to throw us off track.
"The Government has set an ambitious agenda for the Royal Navy and Royal Marines, through the new carriers with our Royal Air Force partners, new strategic submarines, new attack submarines, new frigates, destroyers and tankers, and more - all part of the post-Afghanistan strategic security construct and the need to meet our long-term international responsibilities."