Prince William told Kate Middleton he nearly got shot and referred to his then-girlfriend as "babykins" in voicemail messages played to the phone hacking trial.
Anthony Edis QC, the prosecutor, revealed Prince William began one message saying: "Hi, baby. It's me," and called her "babykins" in another message.
The prosecution said the contents of the voicemails, which were left in 2005 when William was an officer training at Sandhurst, were heavily redacted before being played to the court.
In another message, left on Prince Harry's phone, the Duke of Cambridge pretended to be Harry's then-girlfriend Chelsy Davy, and called him a "big, hairy, fat ginger."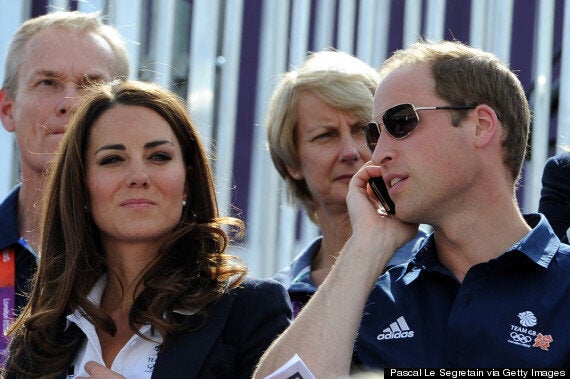 Prince William's voicemails to Kate when they were dating were played to the jury
Speaking in a high-pitched voice, Prince William said: "Hi, it's Chelsy here. I wanted to say I miss you so much and I think you're the most best looking ginger I've ever seen, although you really are quite ugly for a ginger.
"I hope you're having a lovely time. It's lovely out here in Africa and hopefully I'll see you very soon you big, hairy, fat ginger."
Eight voicemail messages were recorded by Glenn Mulcaire, a private investigator who pleaded guilty to a second charge of phone hacking earlier this year, Edis said.
They were discovered at the house of the paper's former royal editor Clive Goodman in 2006.
On January 12th, 2006, the News of the World printed an exclusive by Goodman, citing the nickname "babykins" and writing how William "wants her to be his princess".
In another voicemail, Prince William told Kate he had almost been shot on a training exercise, where he had got lost.
"Hi baby. Um, sorry, I've just got back in off my night navigation exercise," he says. "I had a busy day today again. I've been running around the woods of Aldershot chasing shadows and getting horribly lost, and I walked into some other regiment's ambush, which was slightly embarrassing because I nearly got shot.
"Not by live rounds but by blank rounds, which would have been very embarrassing, though."
In another message played to the court, he said he was going "beagling... If there's any chance you're free", inviting his girlfriend to come hunting with him.