The remarkable claim came as Cable, who lives in London, renewed his opposition to a third runway at Heathrow.
The senior Liberal Democrat said the issue of regional capacity had not been sufficiently addressed by a Whitehall-commissioned review of airport provision.
He stood by his determination that expansion of the country's biggest airport - the flightpath of which crosses his Twickenham constituency - "is not going to happen".
A new or extended runway at Heathrow and a second at Gatwick were the three preferred options to deal with growing demand for flights put forward by a commission led by Sir Howard Davies.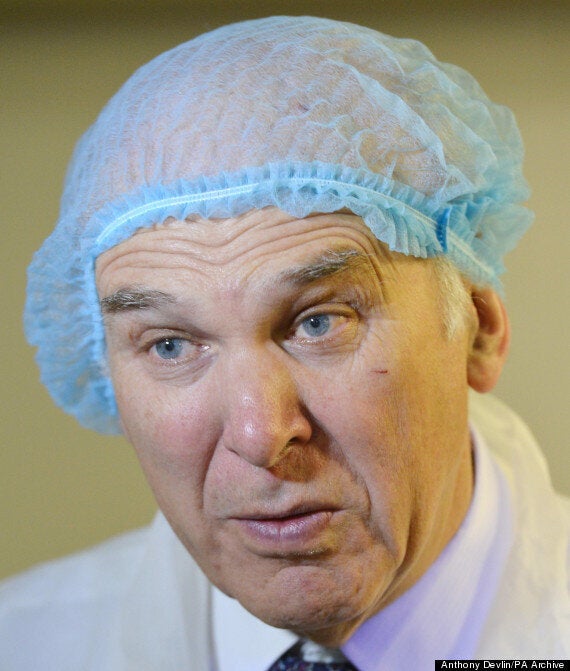 But it ruled out pre-2030 expansion at Stansted in Essex or Birmingham. Mr Cable said more use should be made of regional airports.
"One of the big problems we have at the moment - which I don't think the report sufficiently addresses - is that London is becoming a kind of giant suction machine, draining the life out of the rest of the country, and I think more balance in that respect would be helpful," he told BBC Radio 4's Today.
He said he believed a third runway - which was ruled out for this parliament by the Tory-Lib Dem coalition - was "very unlikely".
But that did not represent any watering down of his previous stance that it was "not going to happen", he insisted.
"I still hold that view," he said.
"I was making a firm declaration of my own view and my own position and indeed my own party's position. That hasn't changed.
"What this report is doing - and it is actually a very well-argued report as you would expect from Howard Davies - is trying to reconcile two different things: one is to try to ensure that from the economic interests of the country we have more connections to the big emerging markets; on the other hand we have hundreds of thousands of people in London living under the flightpath with very serious issues of noise, and all the parties have made clear we can't make that problem worse."
Asked if it was a matter over which he would resign from the Government, he said: "No. There are a lot of issues I feel very strongly about and argue ferociously about in the coalition but I don't rush around resigning every month."