More snaps of Tom Daley with rumoured boyfriend Dustin Lance Black have emerged.
The pair were pictured together for the first time since Tom revealed he was dating a man, earlier this month as they left a diving centre in the US.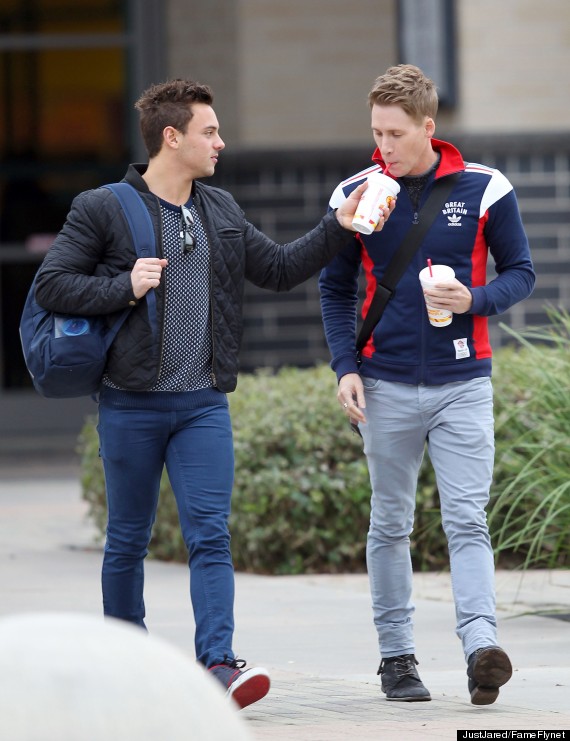 Tom lets Dustin sip on his drink
Further pictures show them looking even cuter together, as the Olympian lets the Oscar-winning gay activist sip on his milkshake.
Opening up about his relationship on 'The Jonathan Ross Show' earlier this month, Tom said he "couldn't be happier" with his boyfriend.
"He makes me feel safe and happy, right now I couldn't be happier," Tom said.
"I'd never felt the feeling of love, it happened so quickly. I was completely overwhelmed by it to the point I can't get him out of my head all the time. I've never had it before where I love someone and they love me just as much."

LIKE US ON FACEBOOK | FOLLOW US ON TWITTER