A Daily Mail columnist has launched a blistering attack on female sports presenters, saying none of the "touchline dollies" can live up to the standards of veteran broadcaster David Coleman.
Brian Viner's searing missive took aim at the broadcasters who he accused of hiring women on the basis of their looks, not their sports' knowledge.
"It is impossible not to reflect on the jabbering inanities that pass for so much television sports coverage today," he raged.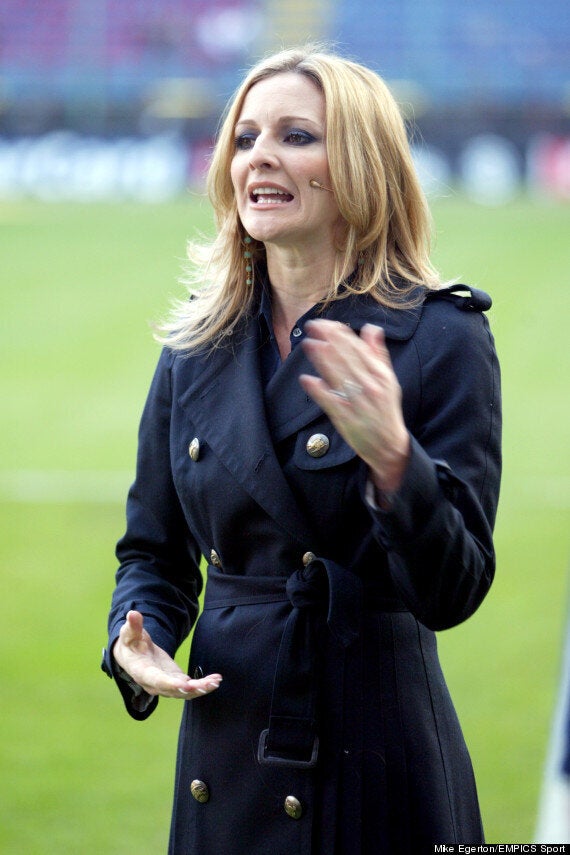 ITV Sport's Gabby Logan addresses the camera
"Coleman was the absolute antithesis of all the modern-day female sports reporters manifestly chosen for their looks rather than their depth of knowledge."
He said Coleman must have loathed the "touchline dollies who sometimes graduate to presenting jobs, but might as well be fronting programmes about gardening or property make-overs for all the sporting passion they exude".
Viner did not name who he had in mind, just mentioning "blonde bimbos", but some of the more famous young female sports presenters enjoying success are BBC Sports presenter Gabby Logan, ex-Sky Sports presenter Georgie Thompson, Kirsty Gallacher, and BBC Formula One presenter Suzi Perry.
"Our broadcasting companies fall over each other in the rush to hire former sportsmen and women, giving precious little thought, it sometimes seems, to whether they actually have the right qualities," Viner said.
"True, Gary Lineker and Sue Barker were bright and diligent enough to acquire them, but it's still worth wondering whether a David Coleman or a Desmond Lynam would reach the front of the career race today."
"It's a masterclass in politically correct, tokenistic, tick-boxing competition," he said. "To be perfectly honest, it's rather nauseating.
"You have got absolutely no idea whether it makes any difference to whether more women watch the programme, you've got no idea whether it increases the audience for sport more generally.
"You are simply doing it for one reason only: to be able to come here and say we've managed to tick this box."
The BBC director of sport, Barbara Slater, retorted: "I really stand by that they are there on merit, on authority, on credibility and on a long track record of excellence in sports broadcasting.
"We have some fantastic women presenters who have long-standing careers, genuine expertise and are there absolutely to enhance the credibility of what we do.
"We have Gary Lineker, we have Sue Barker, we have Gabby Logan, we have Clare Balding, we have Suzi Perry now doing Formula One, we have a new sports correspondent Natalie Pirks.
"They are there on merit."
Related