It is a good job none of the One Direction boys suffer from vertigo - as the lads were hoisted to the top of London's Tower Bridge to shoot their new music video.
Harry, Louis, Zayn, Liam and Niall were spotted on a high ledge of the landmark on Saturday night, as they filmed the promo for new single 'Midnight Memories'.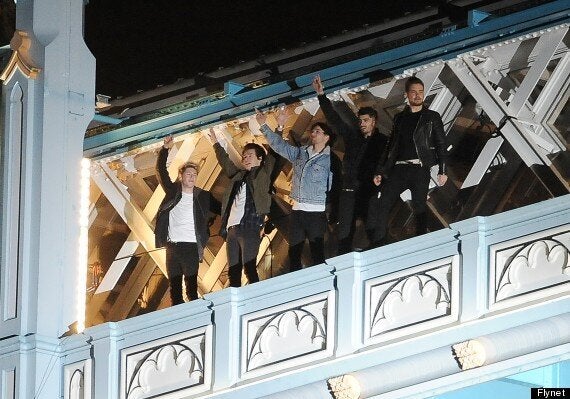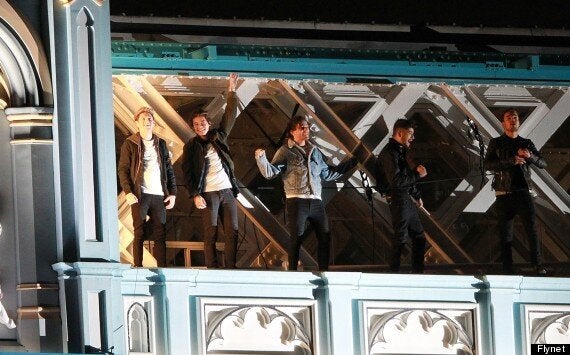 One Direction film their new video on top of Tower Bridge
The boys seemed pretty at home up there as they messed around and cracked jokes, before taking over a police river boat.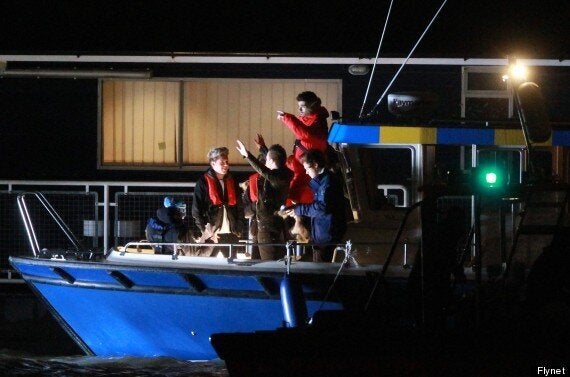 The lads also took over a police river boat as the filmed the promo
'Midnight Memories' is the latest cut from their third album of the same name, and was given its debut UK TV performance on 'The X Factor' final last week.
Meanwhile, their 'Where We Are' stadium tour is expected to earn $1billion (£610m) next year, as they perform 88 shows across Europe, the United States and South America.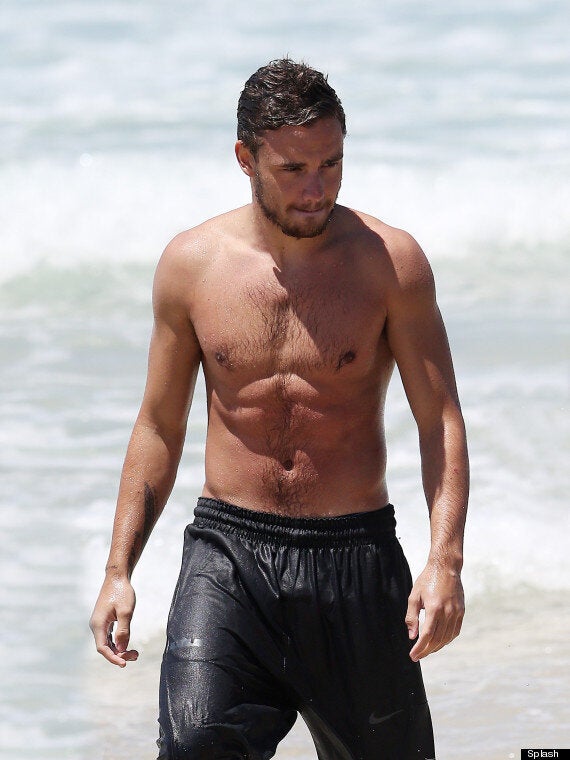 One Direction's 100 Sexiest Pics