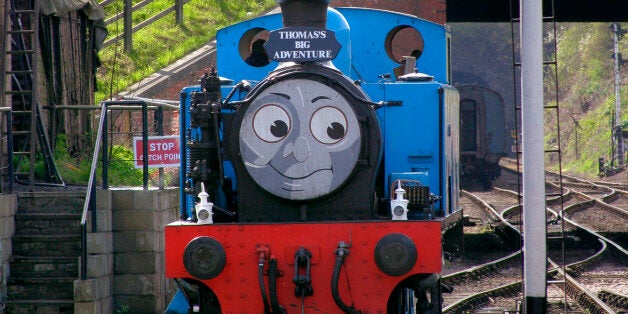 Thomas The Tank Engine is to blame for the lack of female train drivers in the UK, according to Labour's shadow transport secretary.
Mary Creagh has said the popular children's series is detrimental to children – setting a bad example – and claimed that more female characters are in urgent need.
Explaining how girls should be more encouraged by the TV show, she described the lack of women train drivers as a "national scandal."
"Negative stereotypes" portrayed in children's television, like Thomas The Tank Engine, are partly to blame, she argued.
All the main characters in the show - Thomas, James, Edward, Henry, Gordon, Percy and even the Fat Controller - are male.
The only female characters in the original books were coaches Annie and Clarabel, Isabel the auto coach, Mrs Kyndley, an elderly lady, and Daisy, a female engine.
Mrs Creagh said: "In the Thomas the Tank Engine books there are almost no female engines. The only female characters are an annoyance, a nuisance and in some cases a danger to the functioning of the railway.
"There is a preponderance of men in the transport industry and I am very keen to unpack some of the myths that stop women from taking up what are often highly paid and highly skilled jobs."
Thomas and his male pals compare unfavourably with Underground Ernie, a popular animated series on CBeebies, she said.
"There have been some changes. Underground Ernie is wonderful, and there are some female trains in that. But again it is called Underground Ernie, not Underground Rosie," she said.
But many took to Twitter to defend the beloved children's TV show:
Mrs Creagh called on train companies recruit more female drivers by advertising in magazine's such as Good Housekeeping and Women's Own, and suggested that they need to offer more part time work.
Popular in the Community