The prime minister is championing "negative, uninspiring" politics in response to immigration fears, Conservative modernisers have said, as they urged the Tory leader to tone down his harsh language on immigration and welfare claimants, arguing it is alienating voters.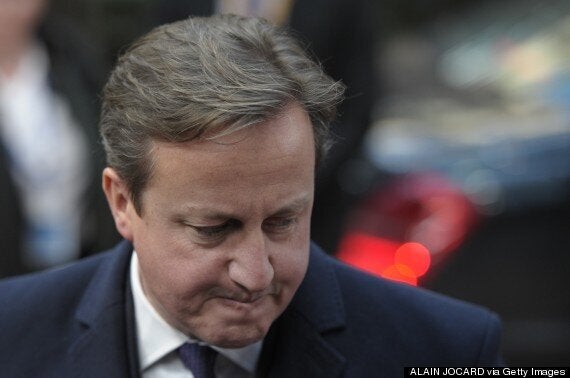 David Cameron has been urged to soften his tone
Ryan Shorthouse, the head of the Bright Blue thinktank, has said that the Conservatives cannot "outdo Ukip" and has called for a "more balanced" Tory message that does not stigmatise immigrants or benefit claimants.
The think tank – whose advisory board includes Theresa May, the Home Secretary, Maria Miller, the Culture Secretary and Francis Maude, the Cabinet Office Minister – has raised deep concerns regarding the Tory leader's change of stance in the wake of the rise in popularity of Ukip, arguing the harsh tone is damaging the party.
"At the moment, the messaging is quite negative and uninspiring – it's not enough to win voters and gain momentum," Mr Shorthouse said.
We need to be more inspiring and bigger picture than that and we need a positive vision, not just pandering to prejudice and uncertainty and anger."
The warning follows the Prime Minister pushing through dramatic curbs on EU migrants claiming benefits and George Osborne indicating a further £12bn of welfare cuts after the 2015 election.
Writing for The Independent's website, Mr Shorthouse said: "Conservatism should always get behind and reward those working hard to succeed in life, trying to break into the labour market, the housing market and the world of business.
"This includes the overwhelming majority of immigrants and those on benefits."
The group will call for an increase in the minimum wage and a focus on schools, childcare and dementia – wide-ranging issues that matter to the general public.
"It's time to capture that optimism and openmindedness again," Shorthouse said.
Related