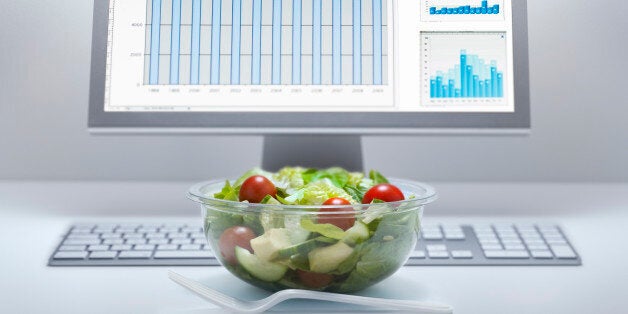 One debate we've often heard at the watercooler is whether or not packed lunches are cheaper than buying a sandwich or salad.
New research has revealed that some workers fork out more than £5 a day on lunch and snacks, but some spend almost nothing, new research has shown.
A survey of 4,000 adults by flexible workspace provider Regus revealed that a third spend more than £100 a month on drinks, snacks and lunches.
But one in five saved a similar amount by taking a packed lunch and snacks to work, although many employees said they were hampered by inadequate office kitchens.
More than half of those questioned admitted they ate more when they were stressed, or had healthier meals if they did not have a long commute to work.
John Spencer, chief executive at Regus, said: "Finances and health usually come high up most people's priorities for the new year and it is clear that making a few simple changes, like preparing food to take to work, can make a significant difference to monthly bank balances, and waistlines.
"Two-thirds of firms recognise that smarter working practices like flexible working help staff maintain a healthier work-life balance, and seven in 10 workers believe flexi-hours and multi-location working alleviate stress."